Saints cheering section for our WINNING Softball team!

We loved learning more about our Super Saint, Matthew, this week! ❤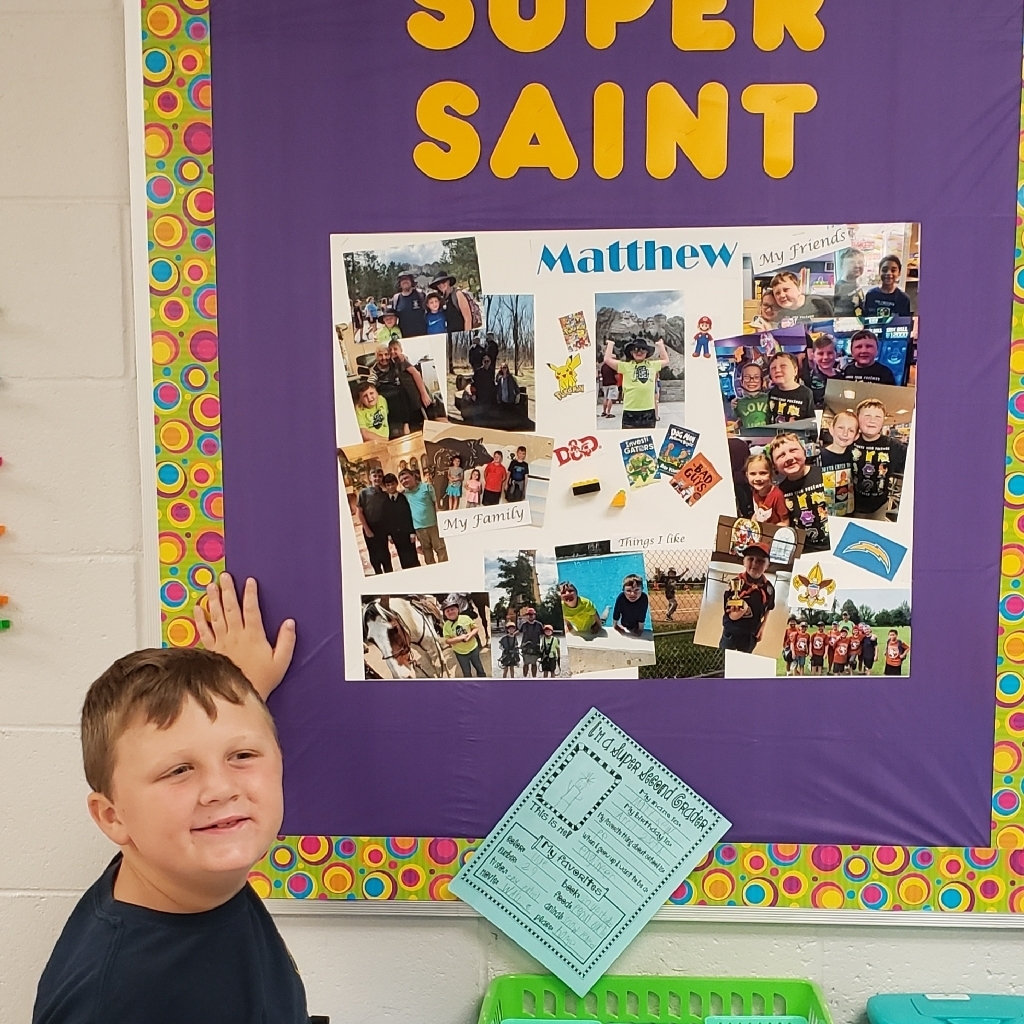 Movie night is moving indoors!
Reviewing place value with a counting collection in 4th grade math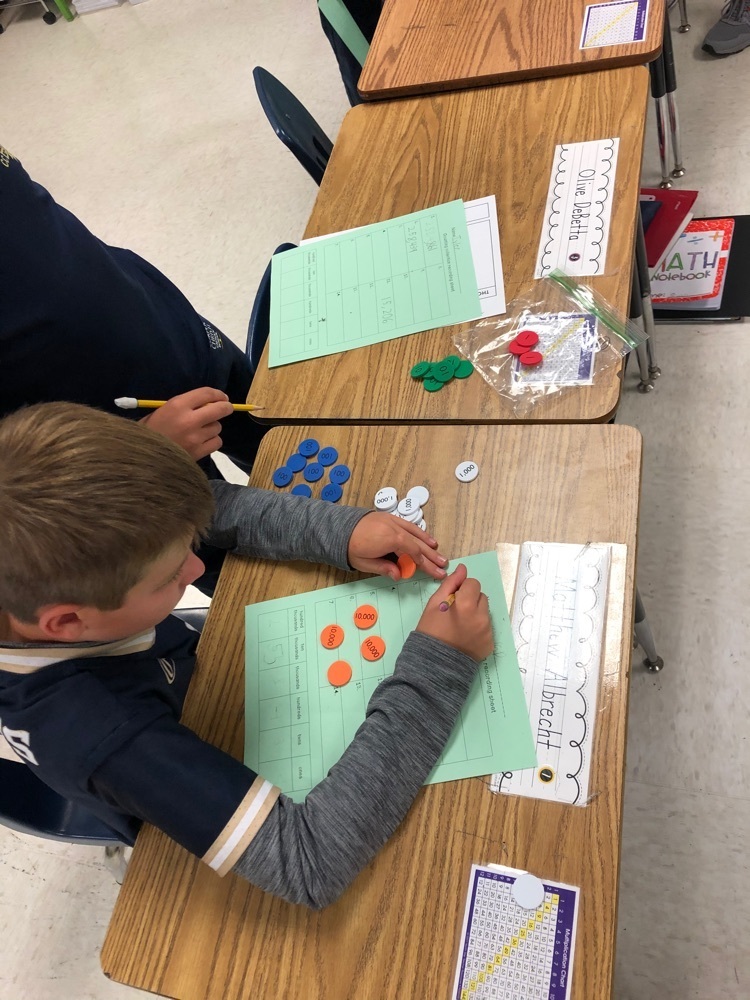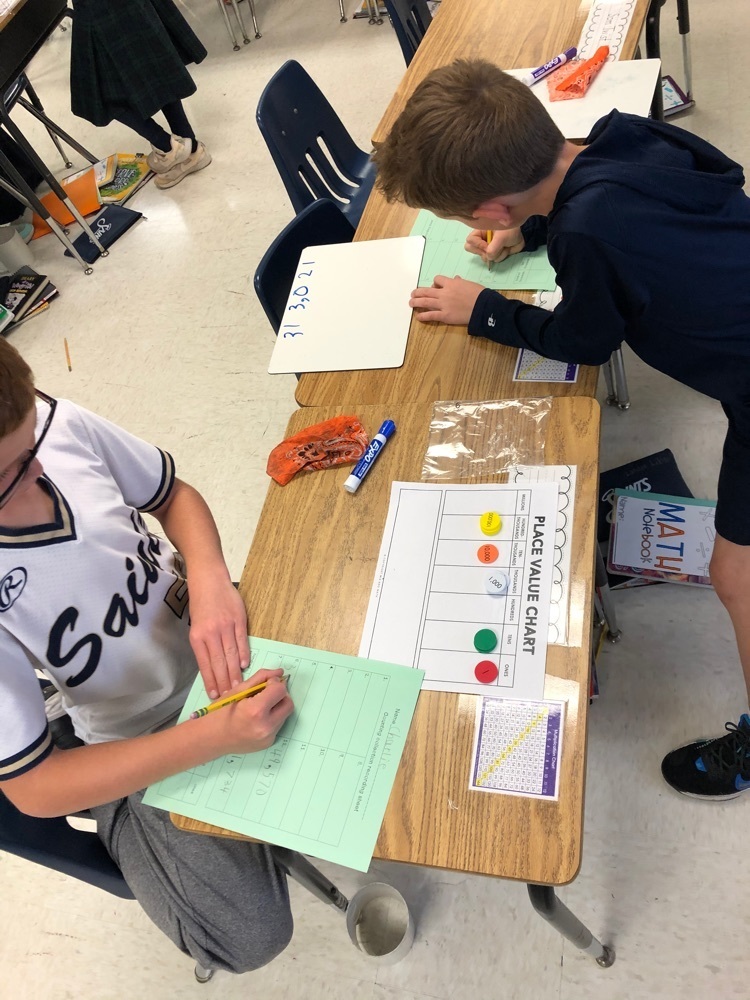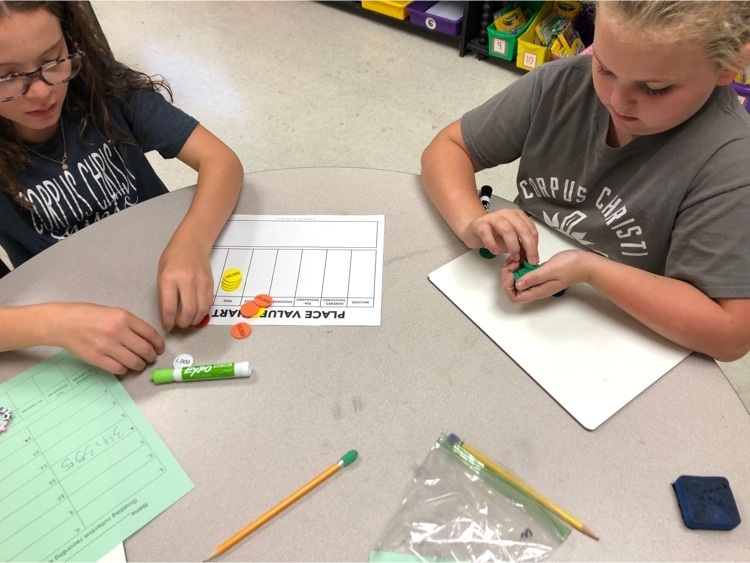 Join Us Tonight for the Fire Foundation Outdoor Movie Night at Corpus Christi! Bring your blanket, chairs & flashlights! #corpuschristisaints

Our Corpus Christi Girls Softball Team is State Bound! Go Saints! #saintspride #corpuschristisaints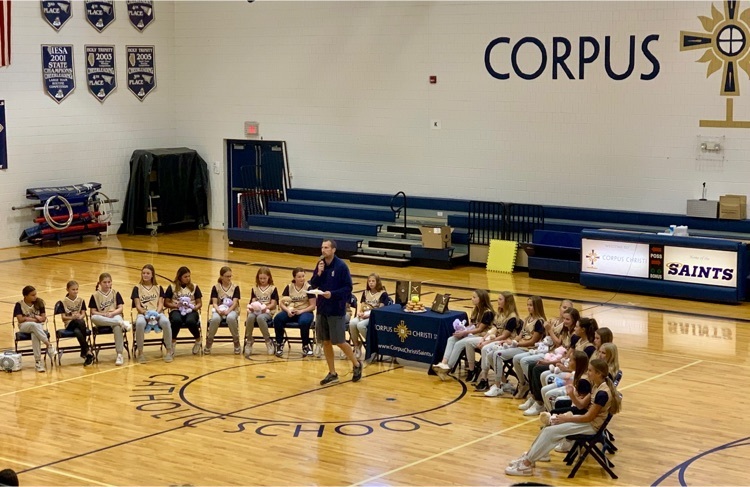 Our 6th graders have been studying potential and kinetic energy in STEM. To put our studies into practice they designed and built marble runs for their 1st grade buddies! Everyone had a great time. #STEMandstewardship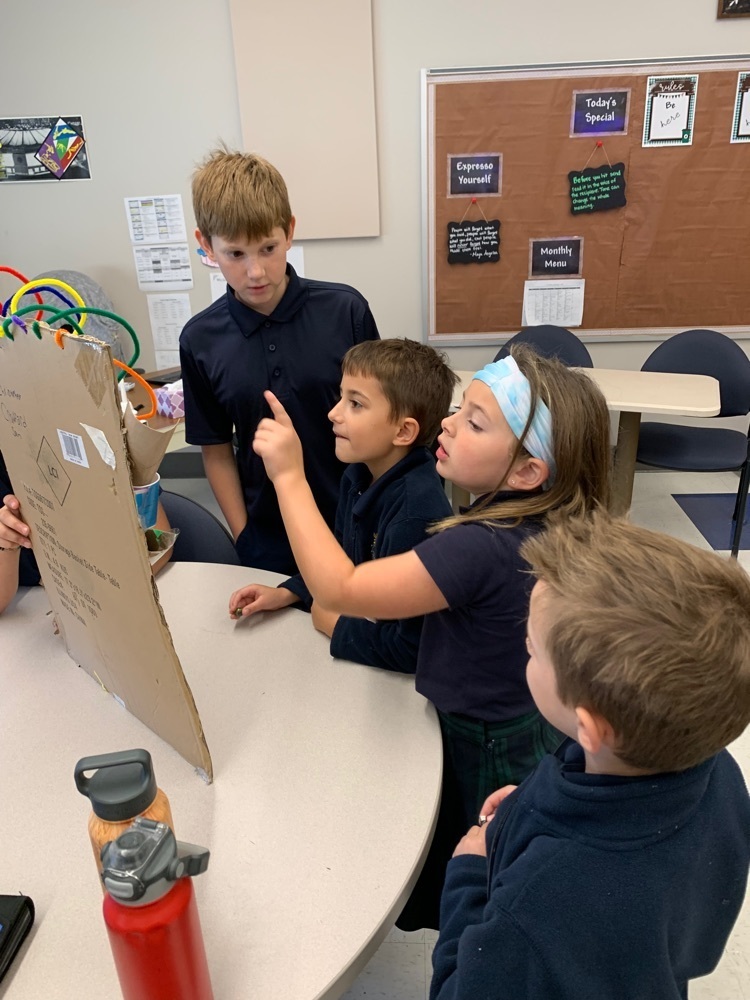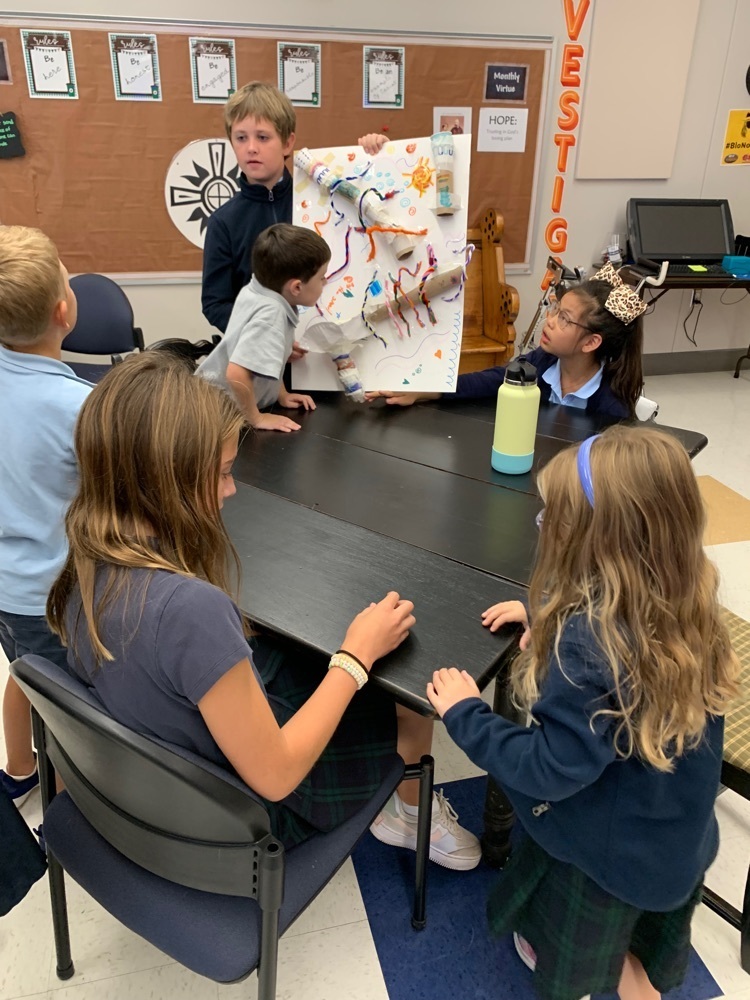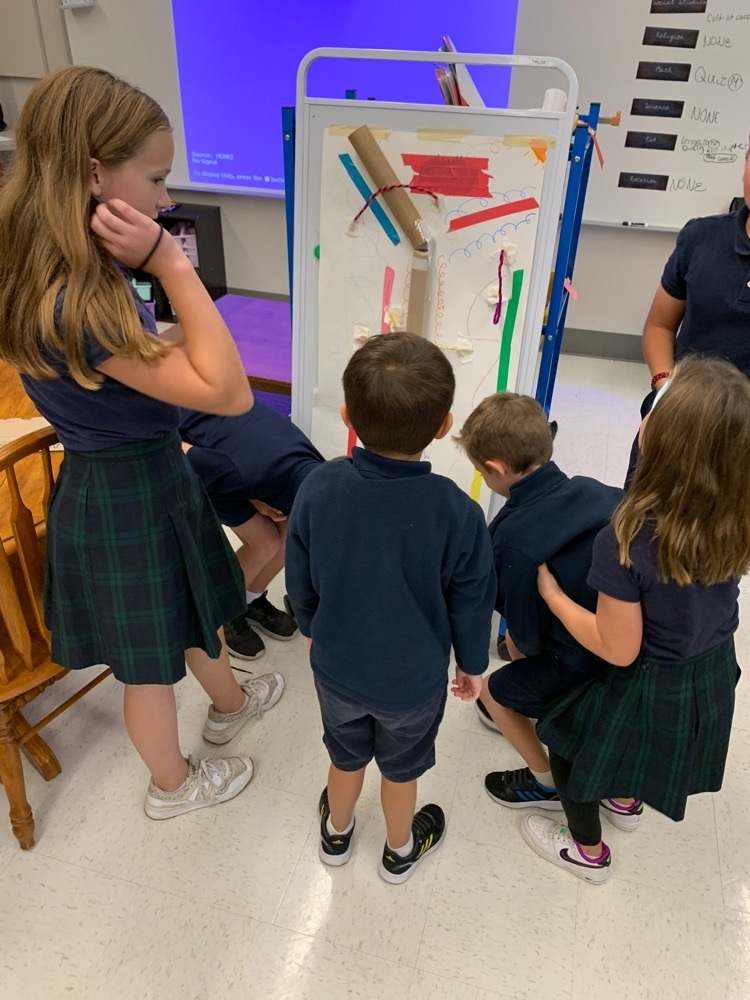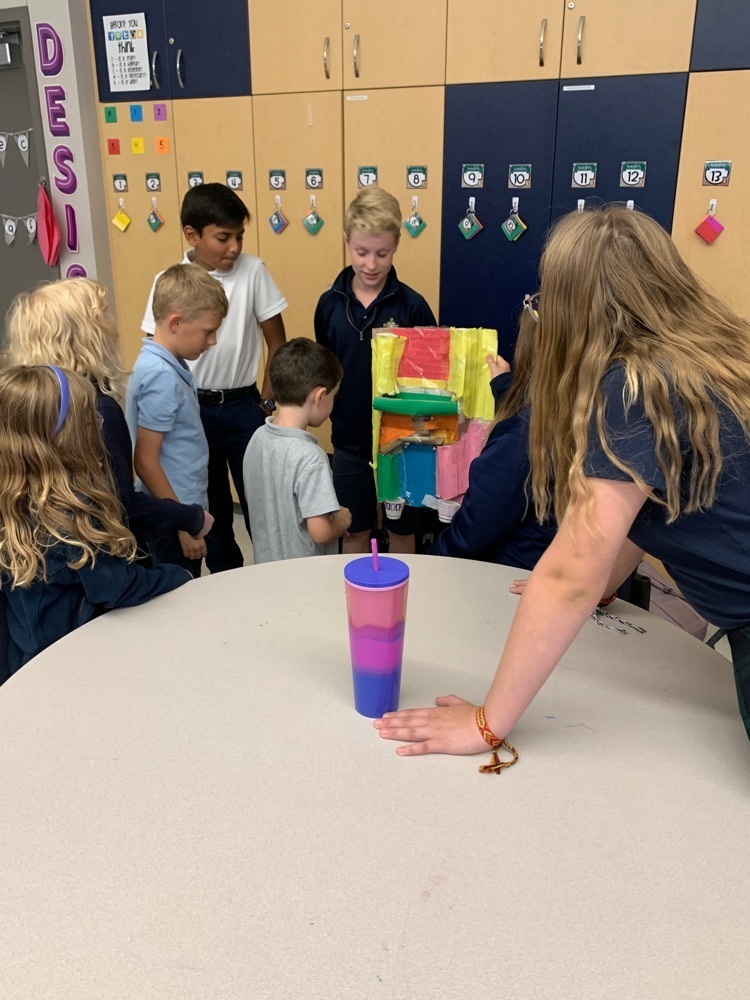 A beautiful day for Mrs. Duff's class to hunt for living and non-living things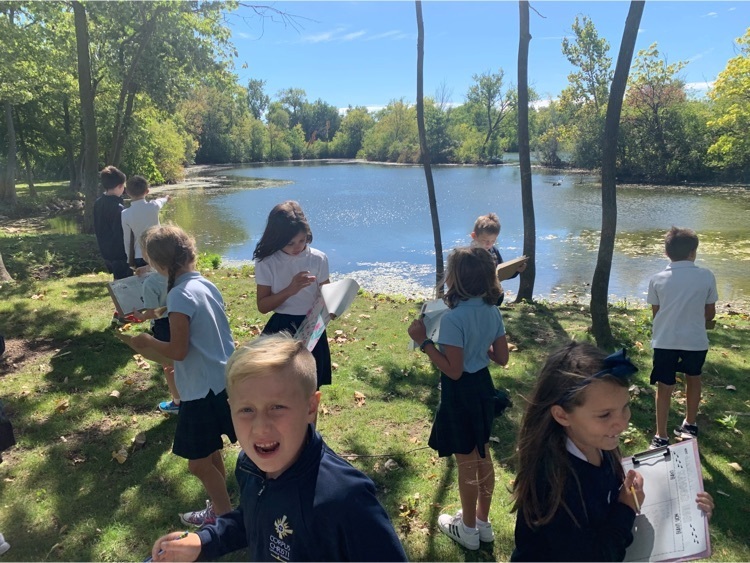 SPIRIT WEEK IS NEXT WEEK! 9/26-9/30 Show off your school spirit with fun dress up days: Monday-Represent your favorite sport/team/activity! Wear a sports top with uniform bottoms Tuesday- Pajama day! Wear your jammies to school--please no footed pajamas or leggings Wednesday-Wacky Sock Day! Wear your craziest pair with your school uniform Thursday-Favorite school appropriate top with jeans/sweats/uniform bottoms **We will also have slushies for for a $1 donation on Thursday!** Friday-Spirit Wear! Get ready to cheer on the Saints in your favorite spirit wear! Service Project for Spirit Week: We will be partnering with Operation Santa and asking all students to bring in Adult size black tube socks during the week. Thank you for your generosity!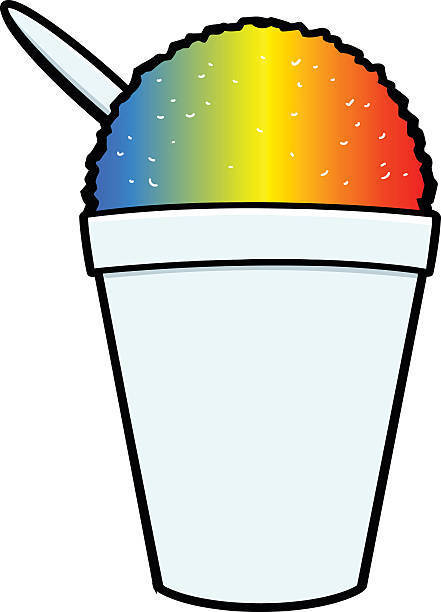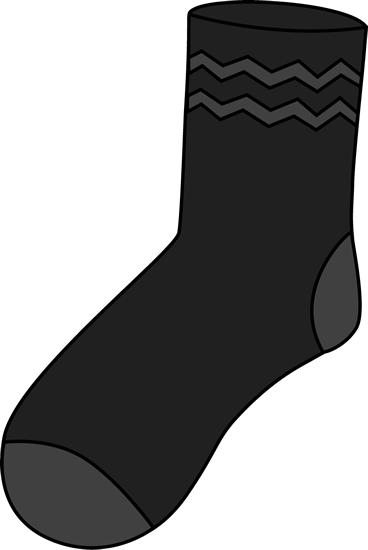 Building Ice Towers in 4th grade Science class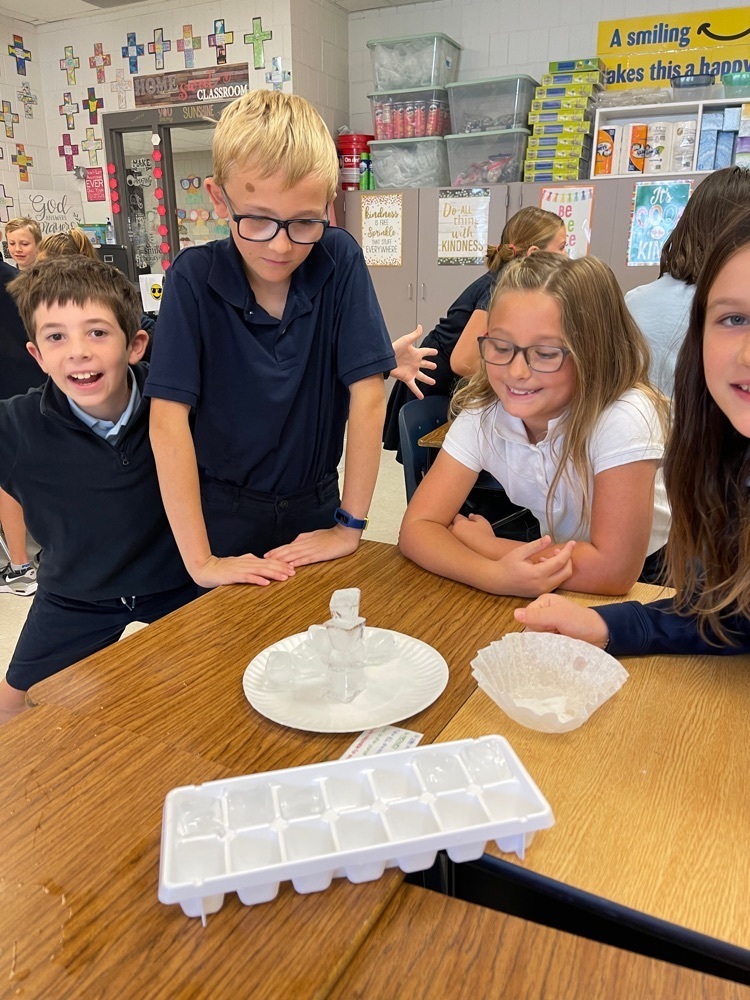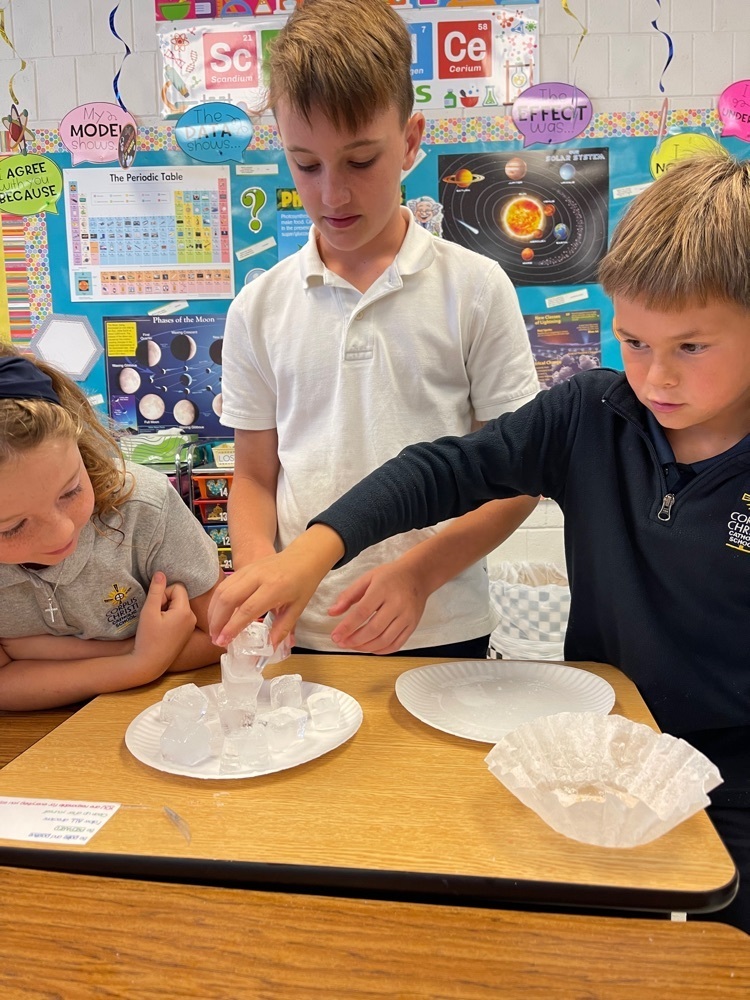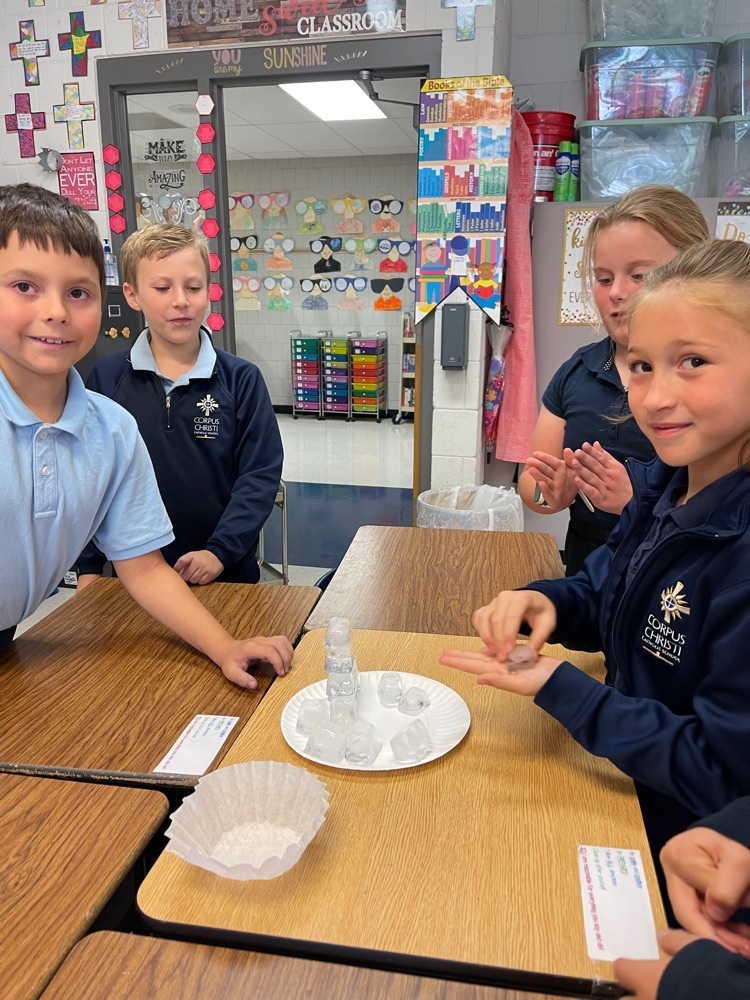 5th grade Junior Meteorologist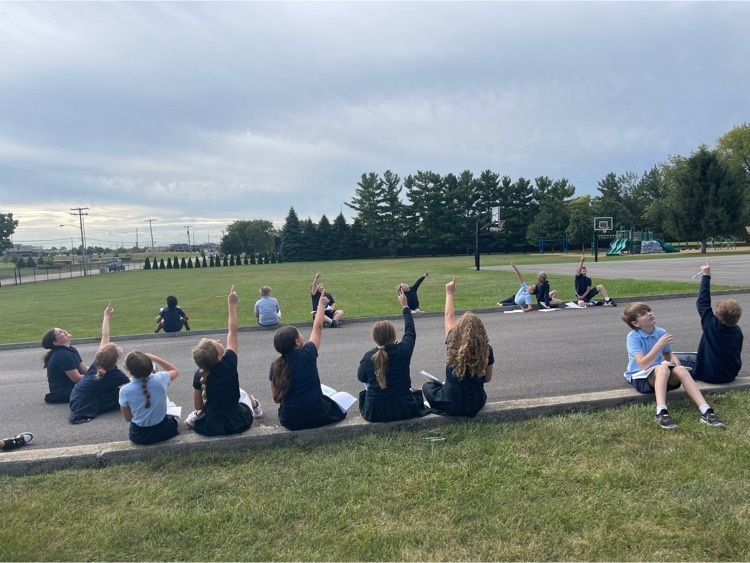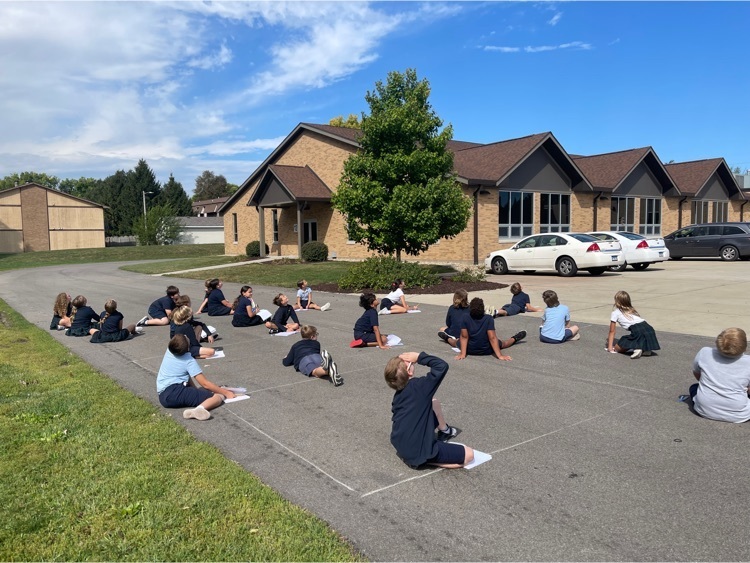 Mrs.Meyer's Pre-K class loves to read with friends!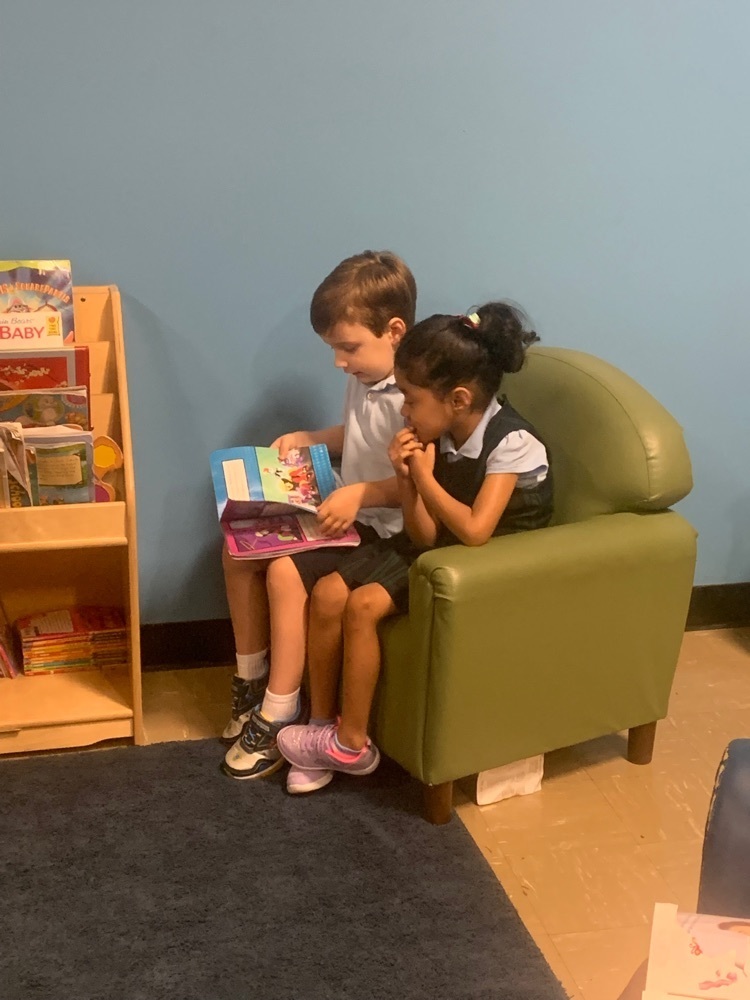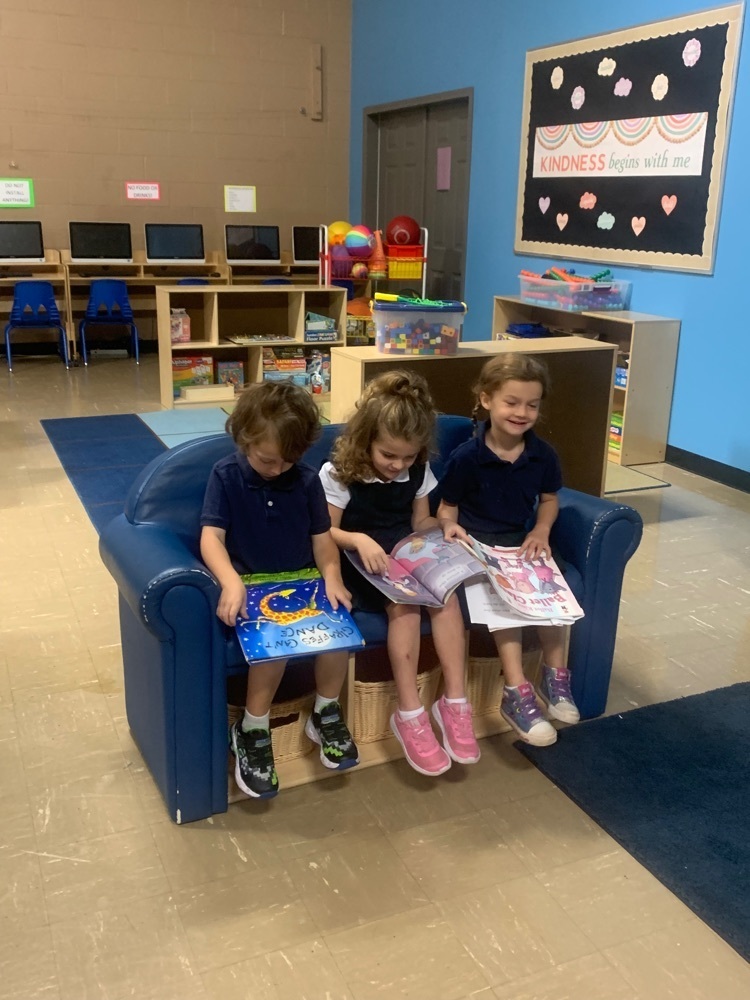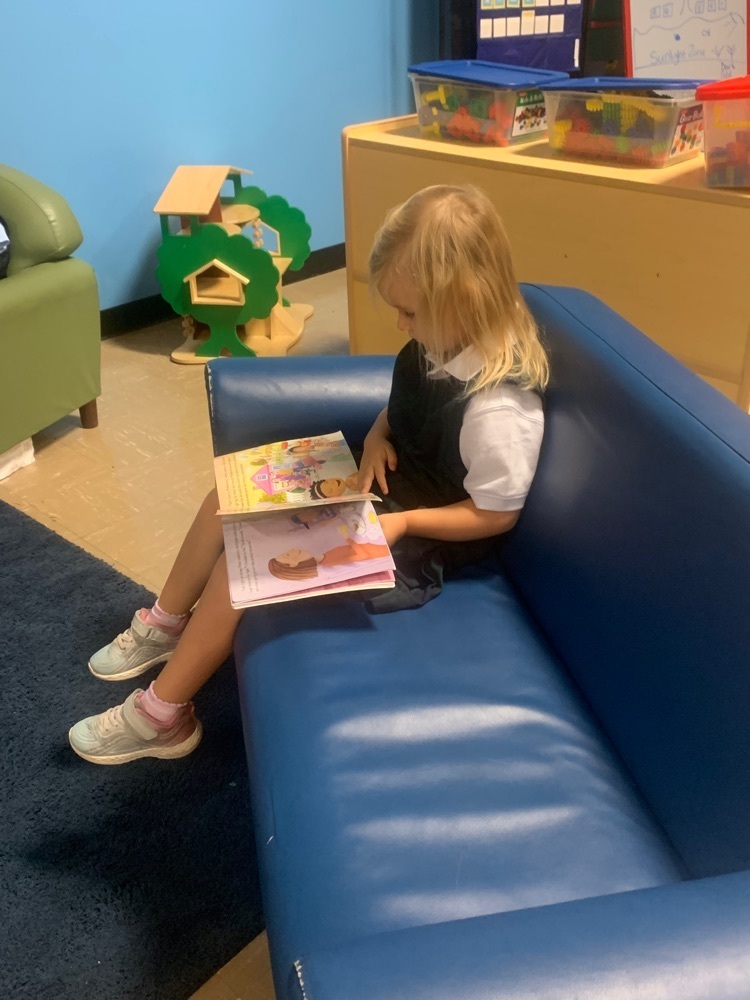 Our Pre-K students love a good outside walk to PE!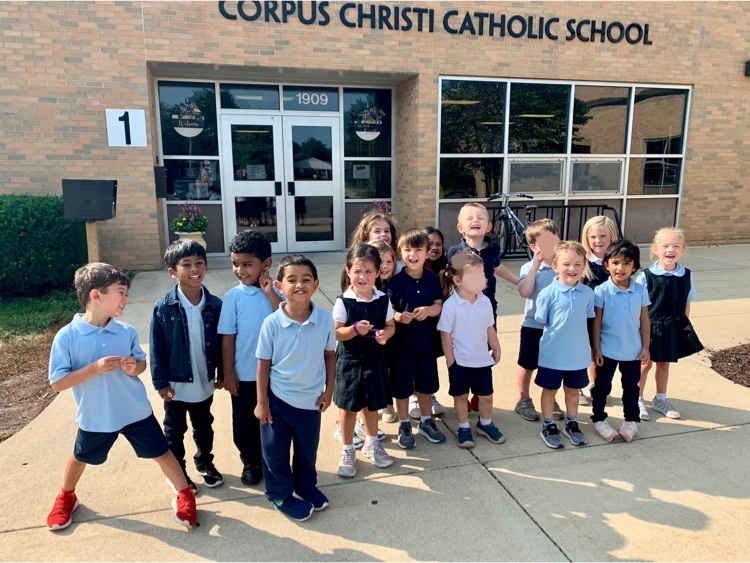 Mrs. K's class has been having some fun measuring using meter sticks, 10 cm rulers and 1 cm cubes. They even discovered our classroom is 1,064 cm wide. Whew!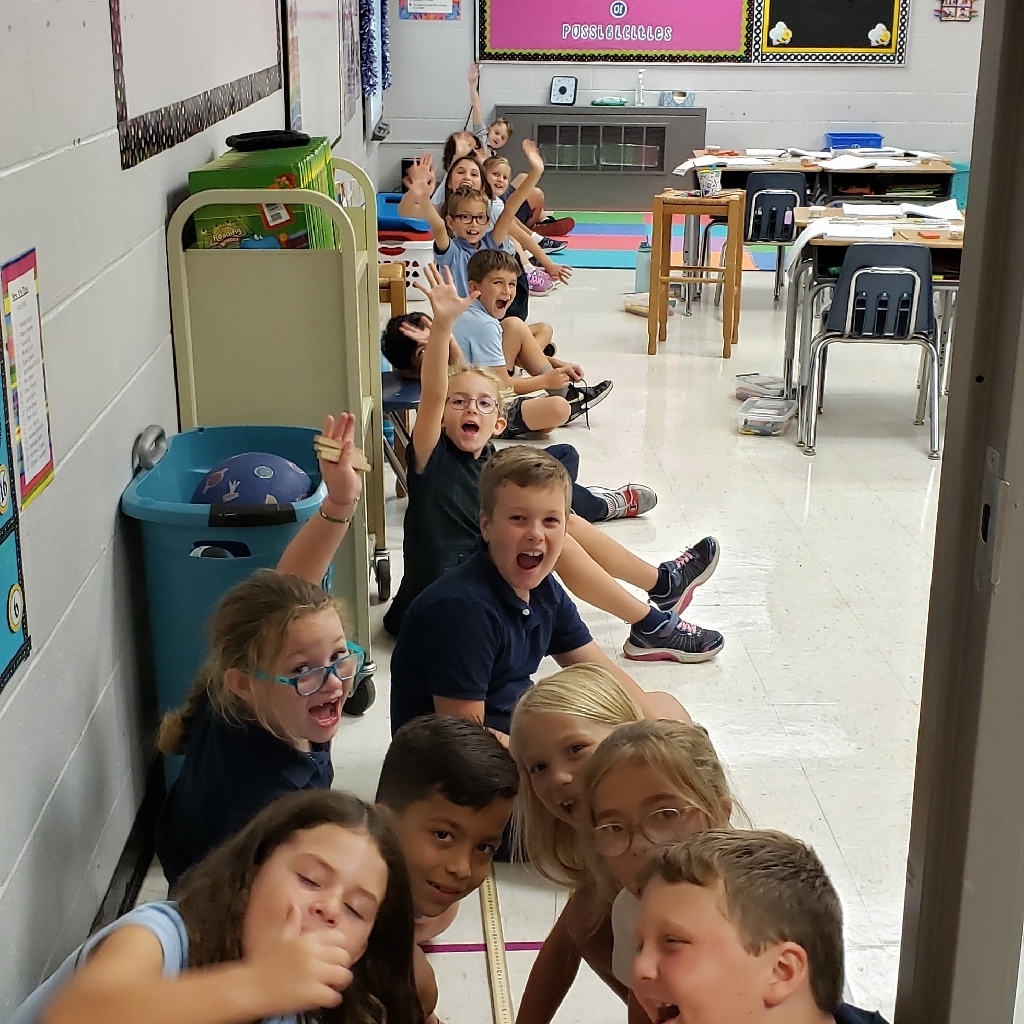 Wonderful opportunity this morning to pray together for the celebration of the anniversary of the Ordination of Fulton Sheen. We are blessed to be able to celebrate such a special occasion with our buddies on such a beautiful day.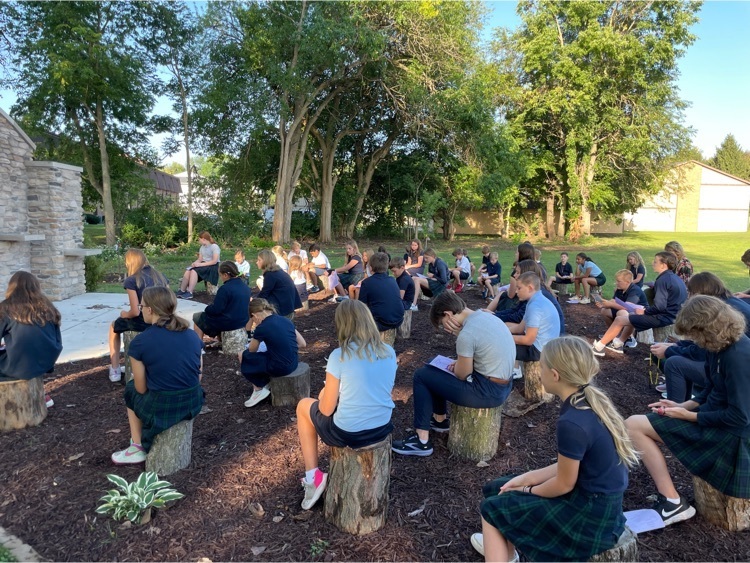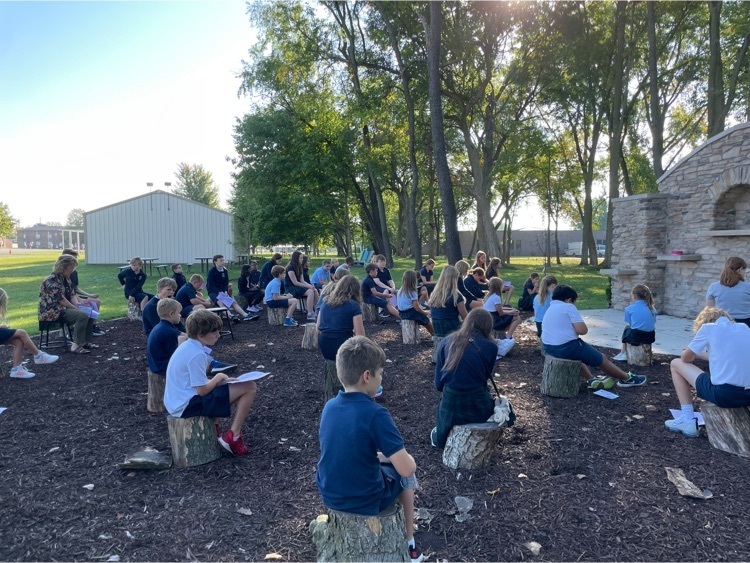 5th grade science experiment - weather unit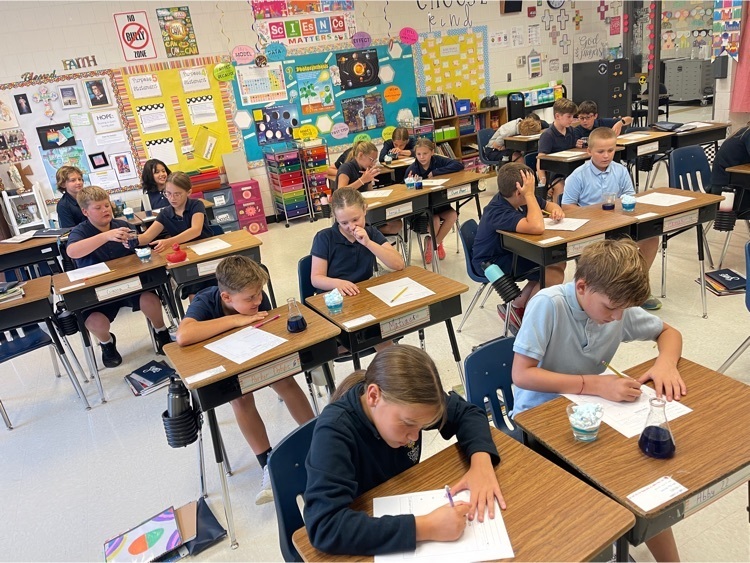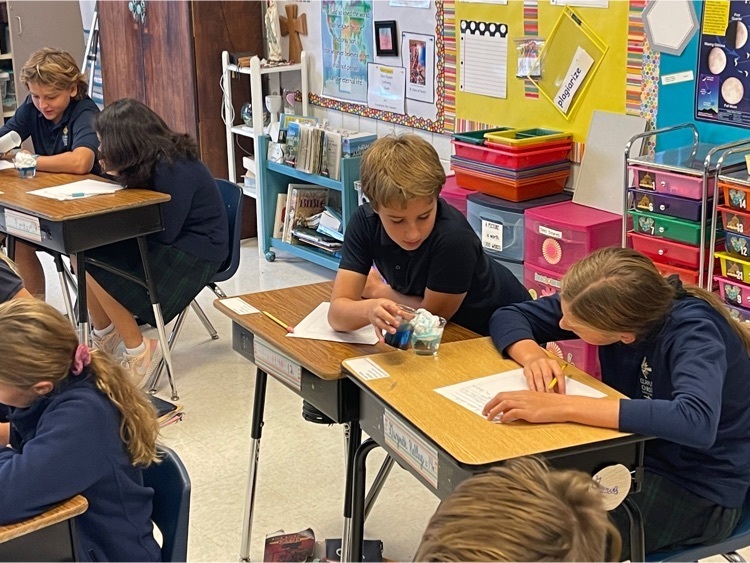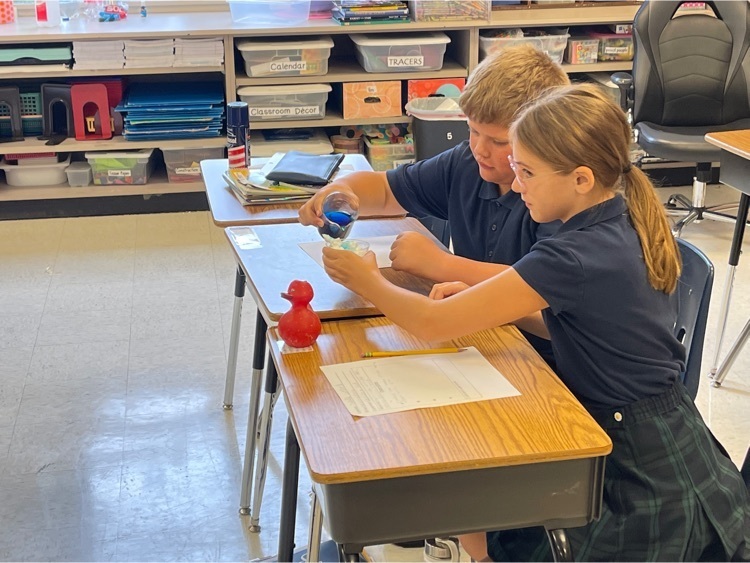 4th grade completing first MATTER experiment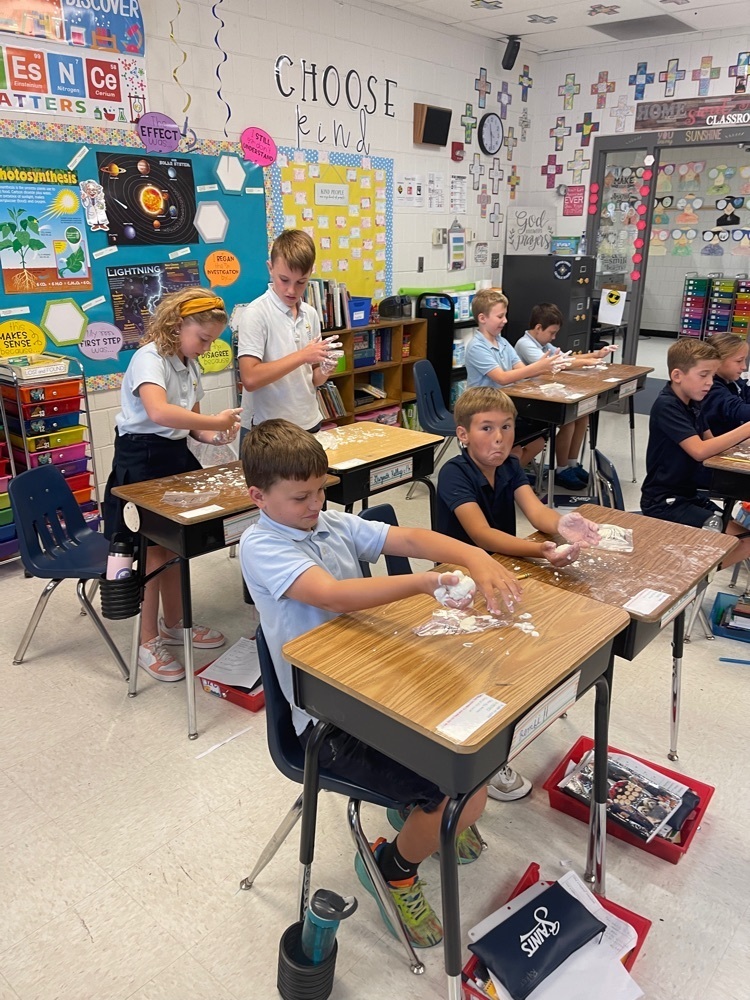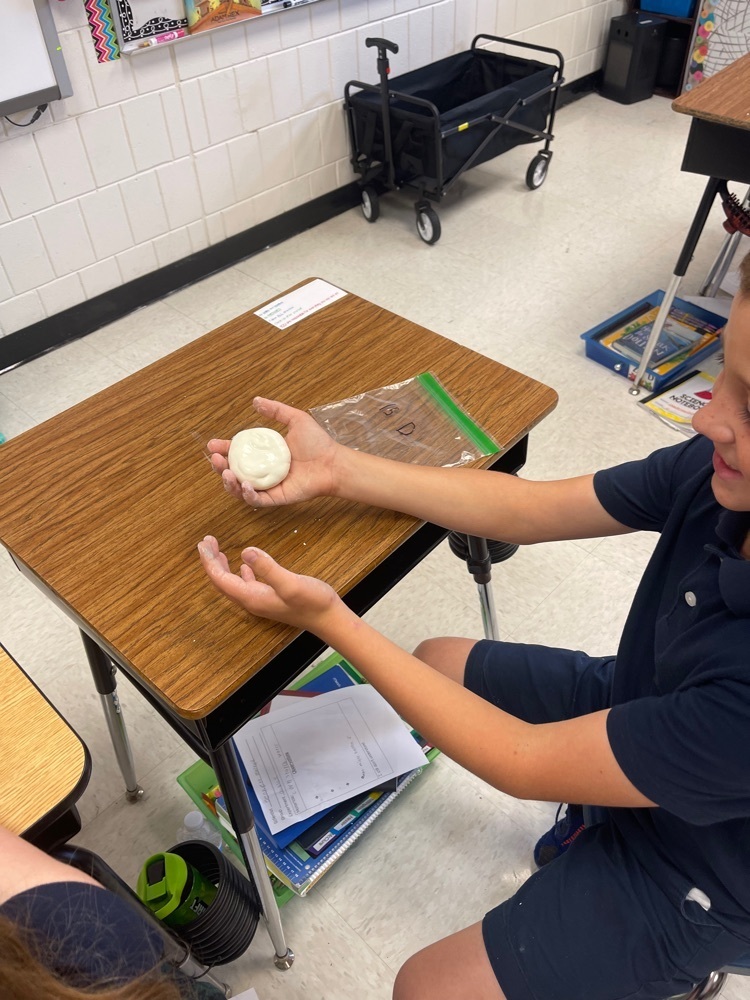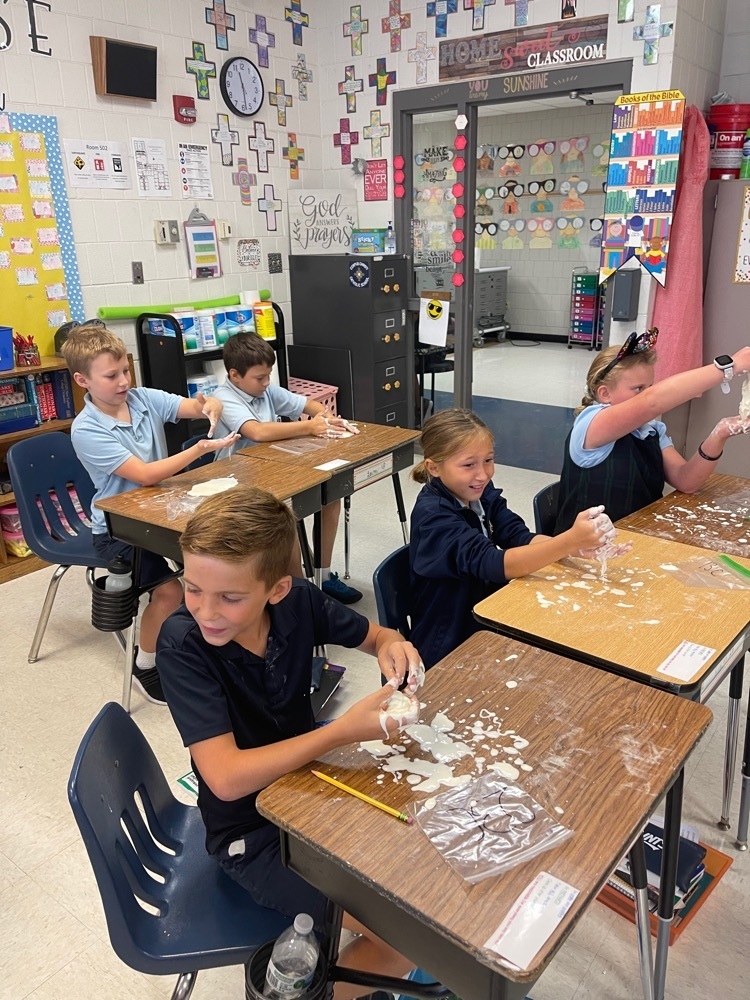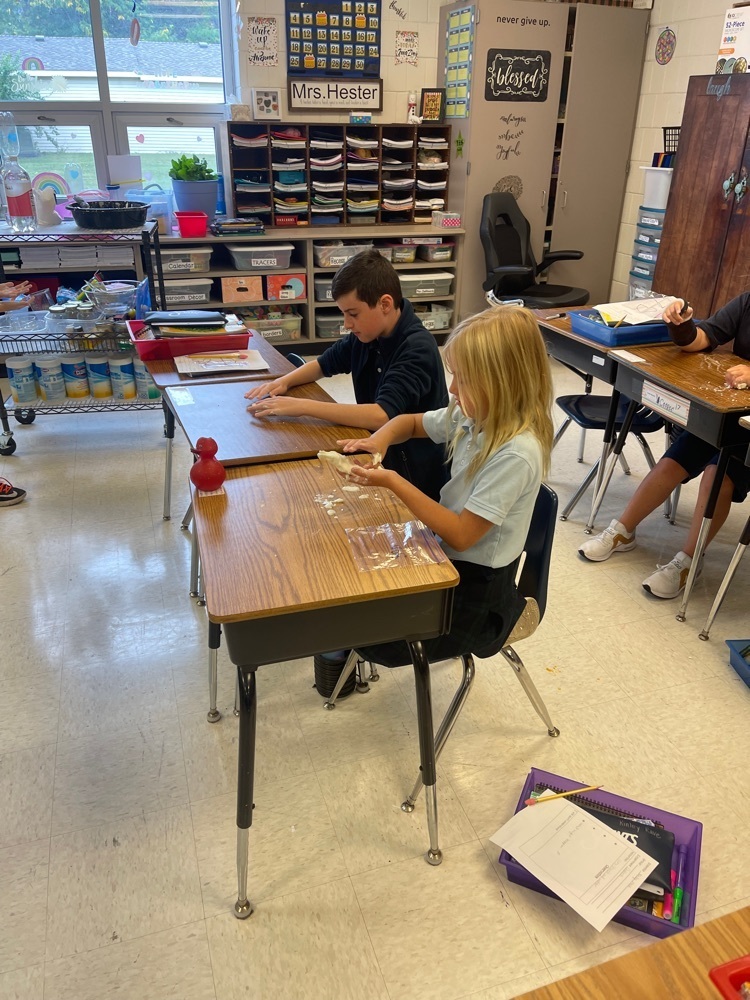 Our Pre-K students loved making binoculars and going for a nature walk around the school grounds!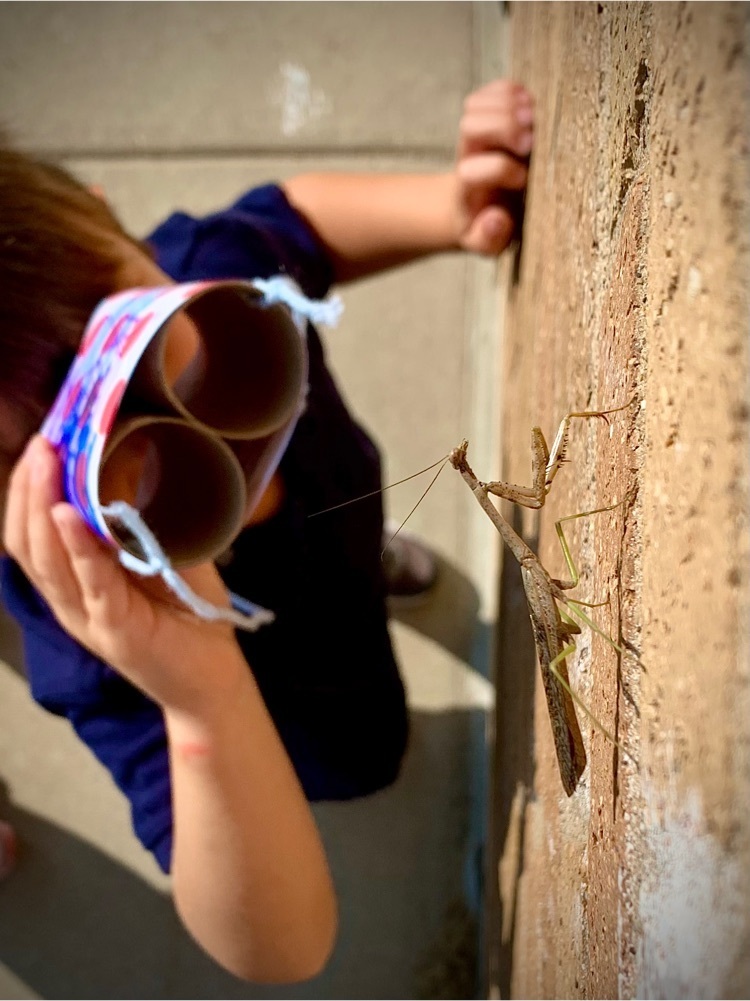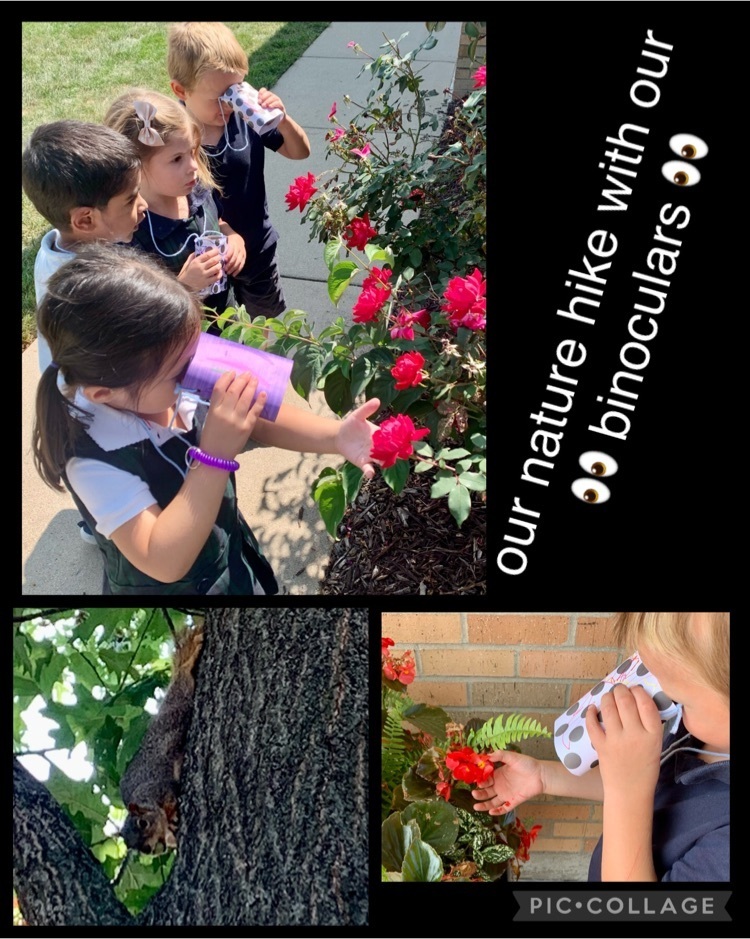 Sectional Champs! Go Saints!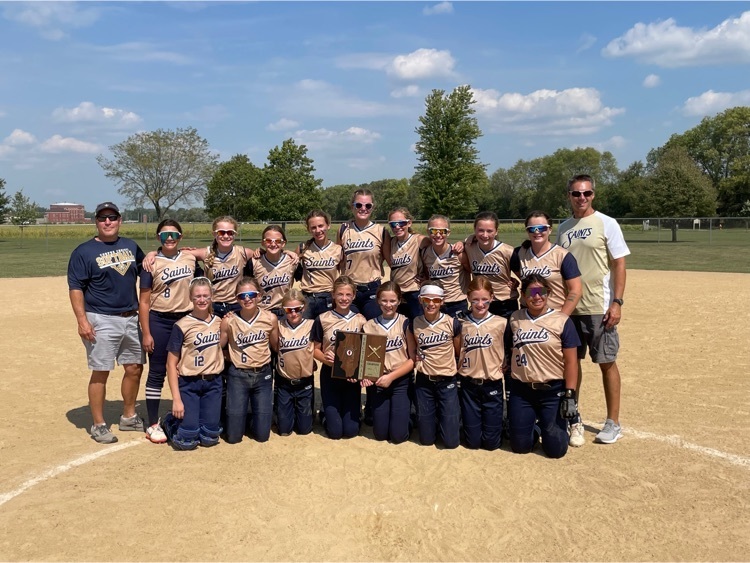 Pre-K 3 loved the mud kitchen this week!