Pre-K 3 had a fun week of learning and playing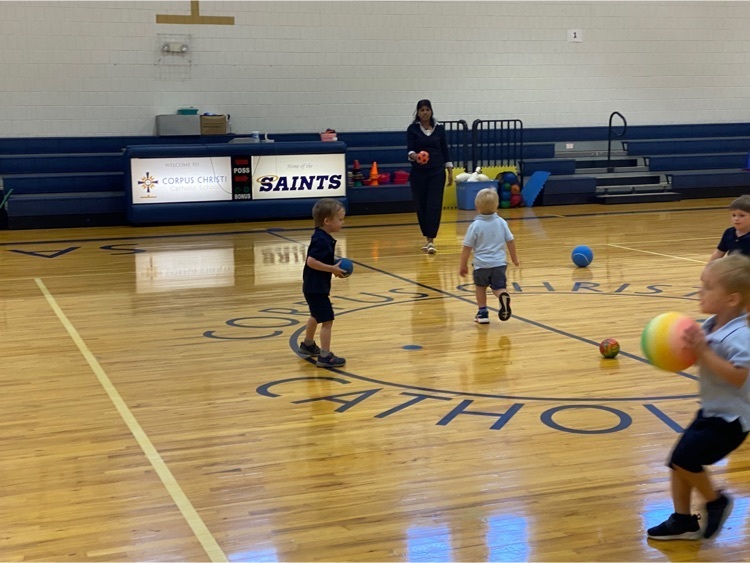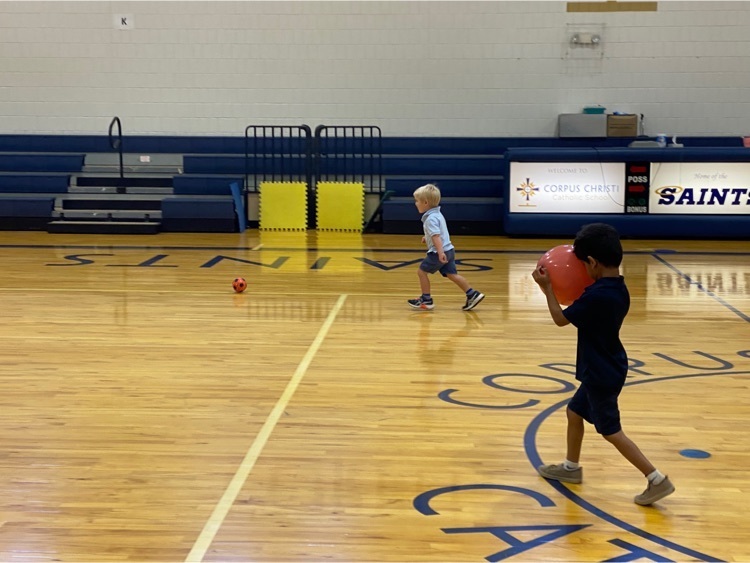 Our 2nd grade buddies from Mrs. Duff's room had fun coming down to the junior high wing to get to know each other while playing games of Bump.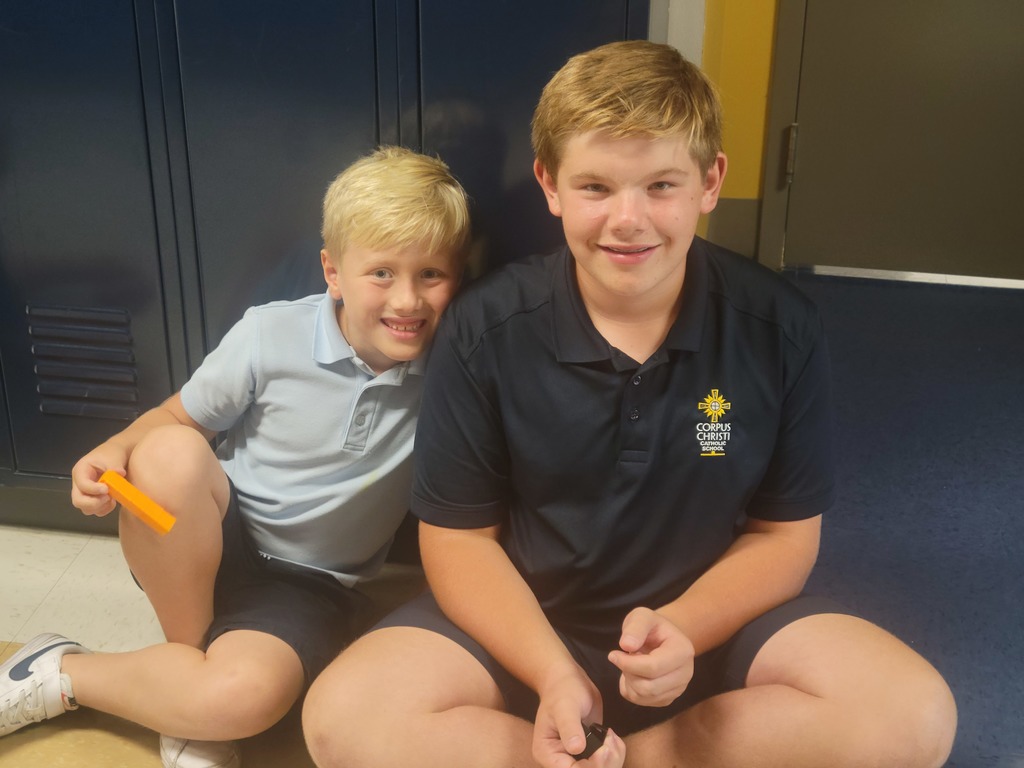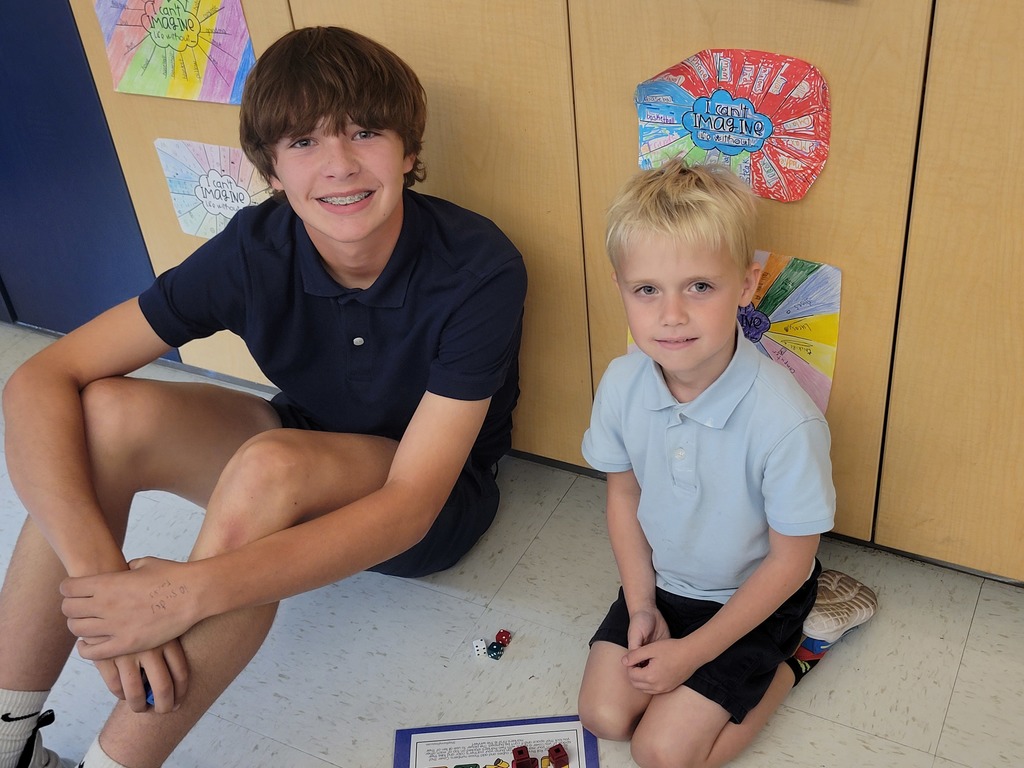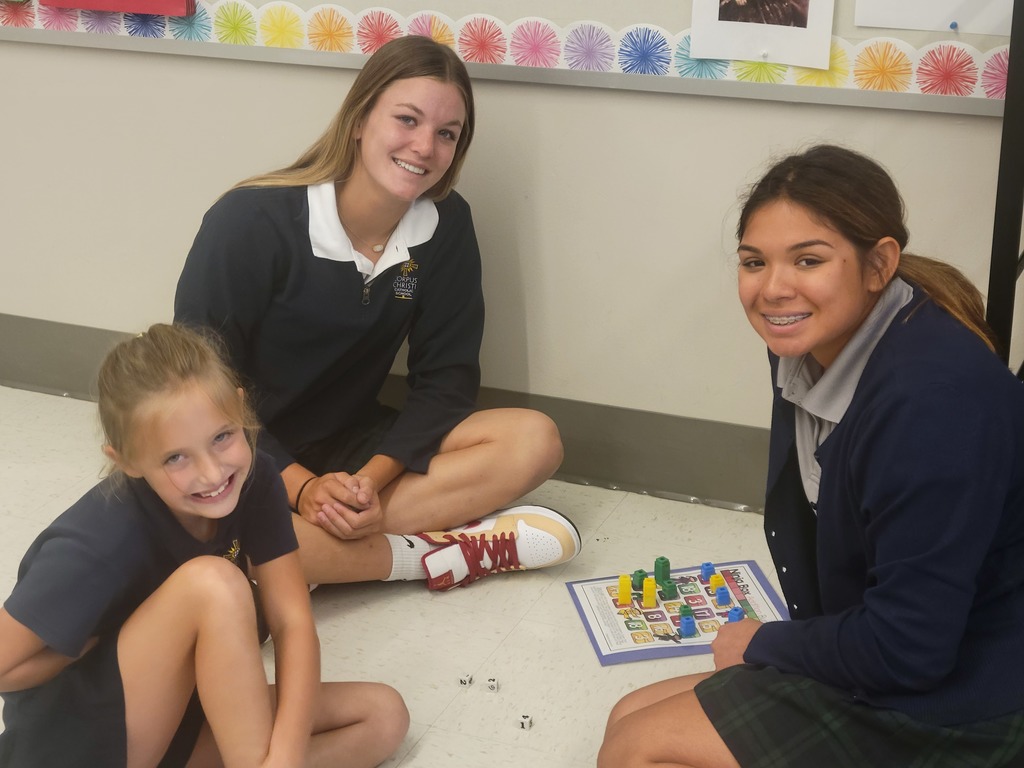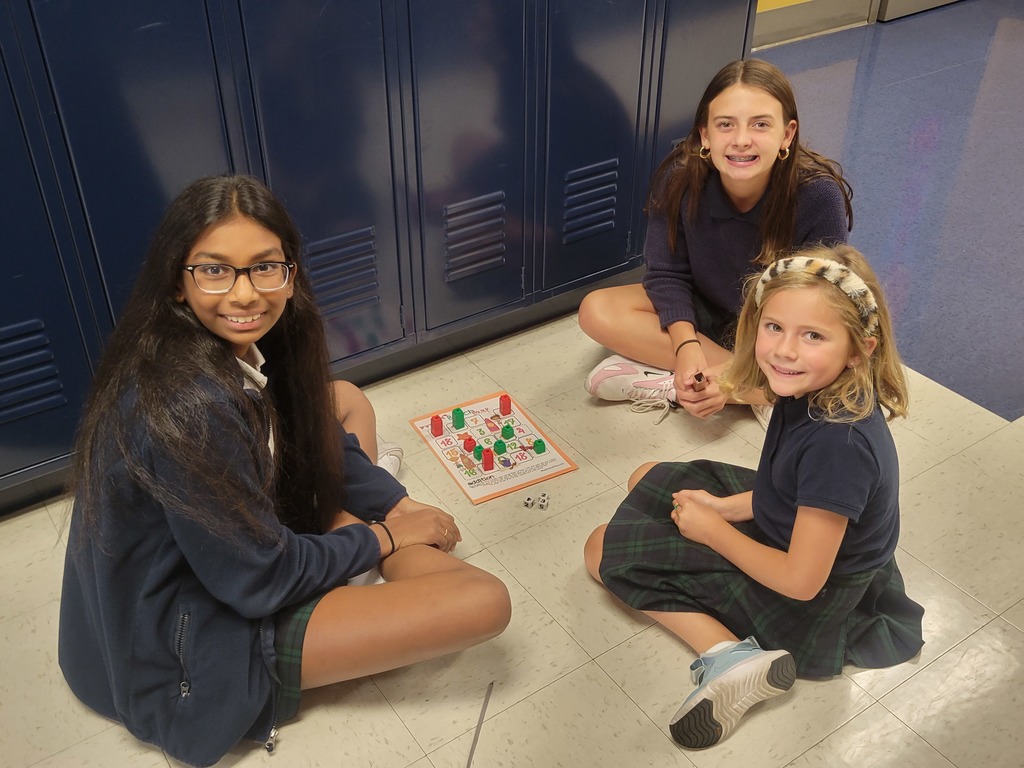 Mrs.Meyer's Pre-K Class loves interest center time!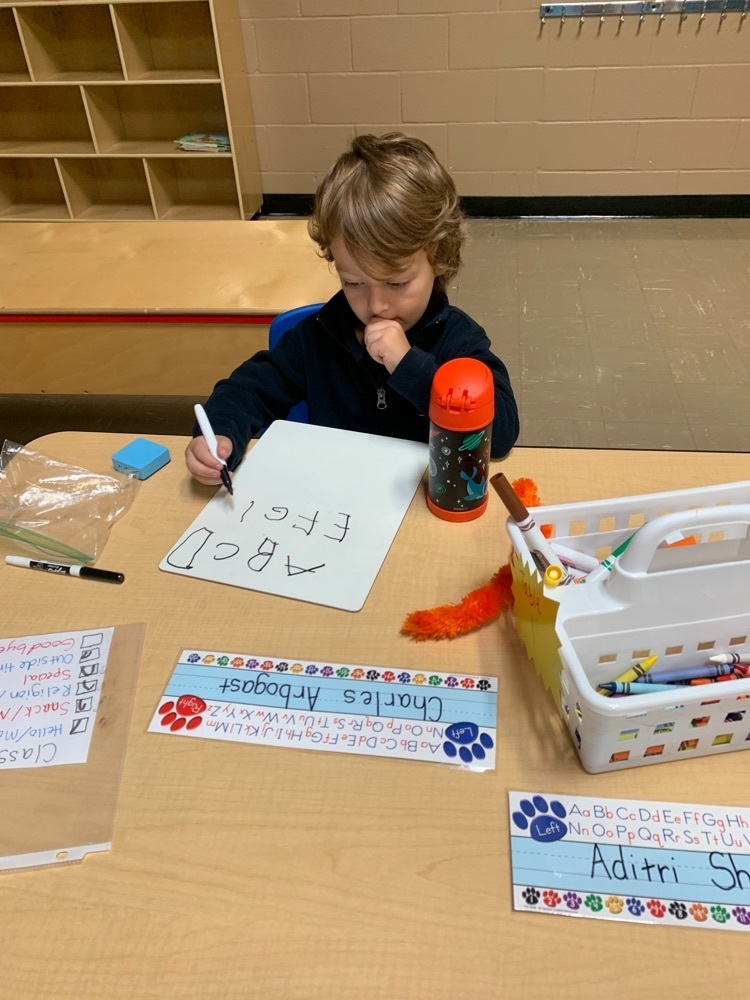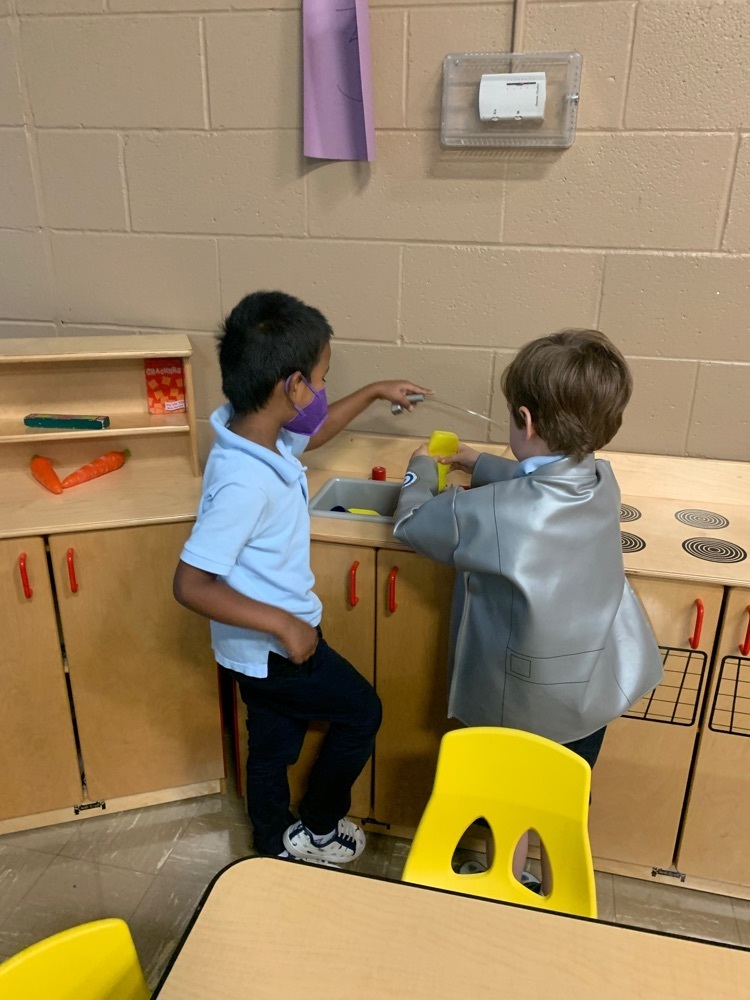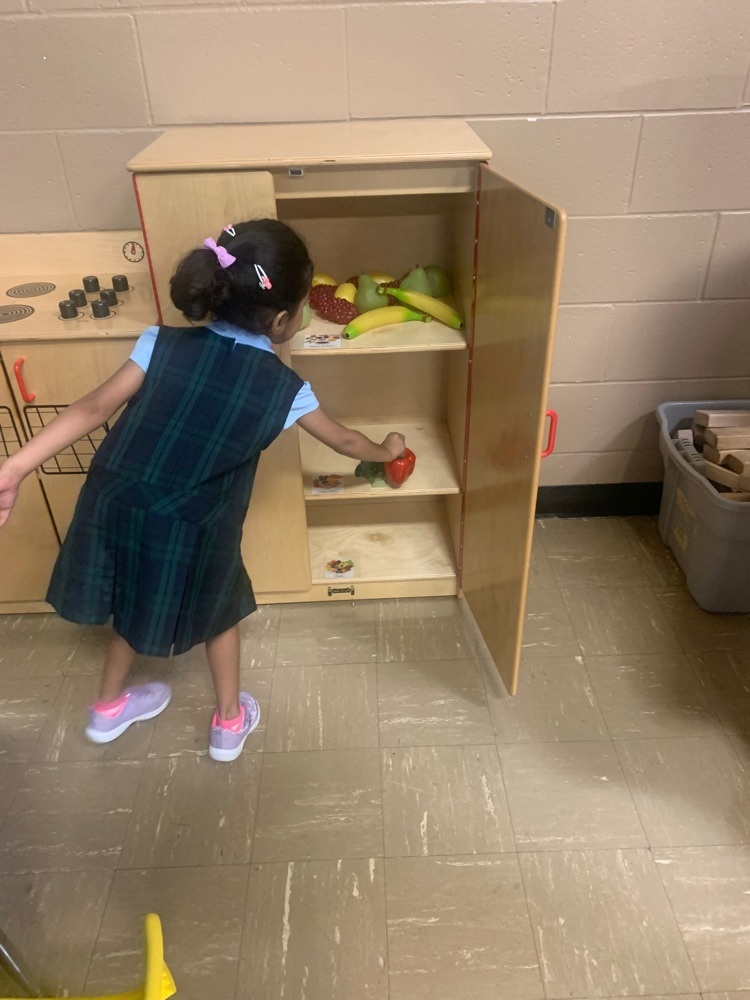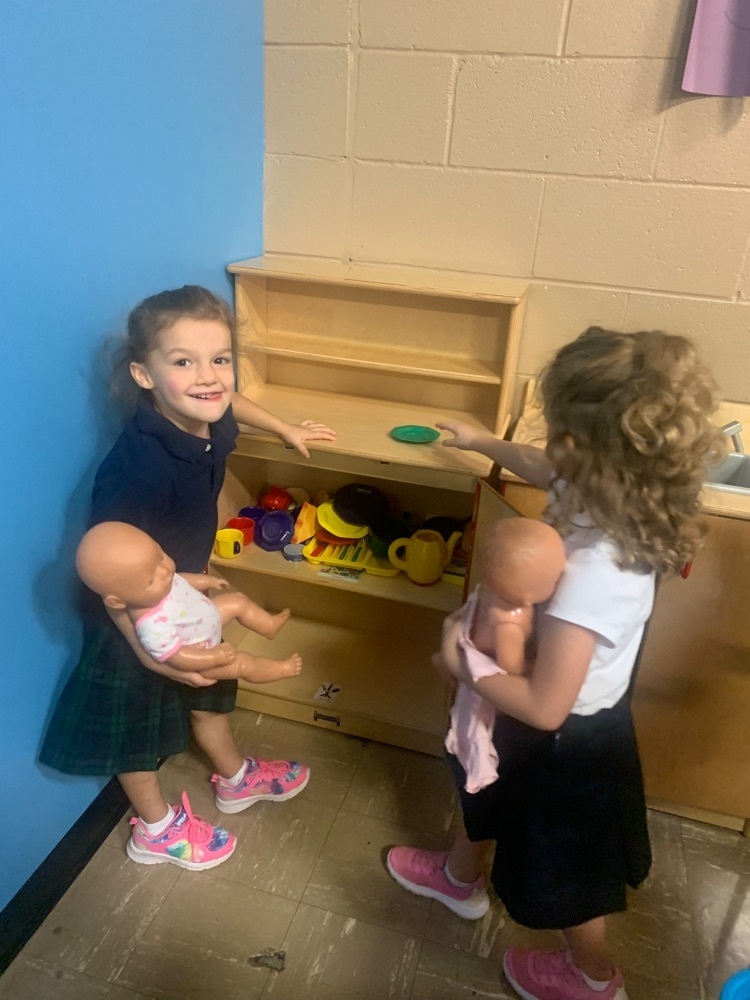 Congrats to Sydney, Giada & Caroline who are state bound. Caroline placed 5th overall! Way to go Saints! #corpuschristisaints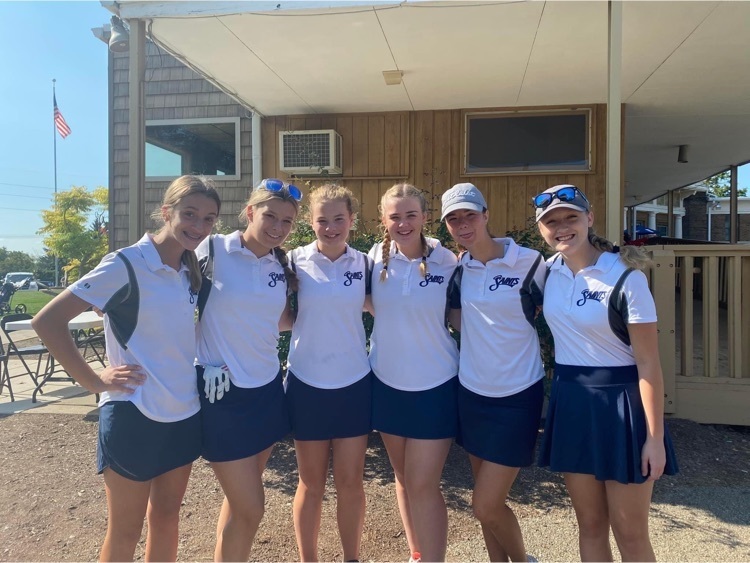 Mrs. McConnell's Class writing our names in the dirt.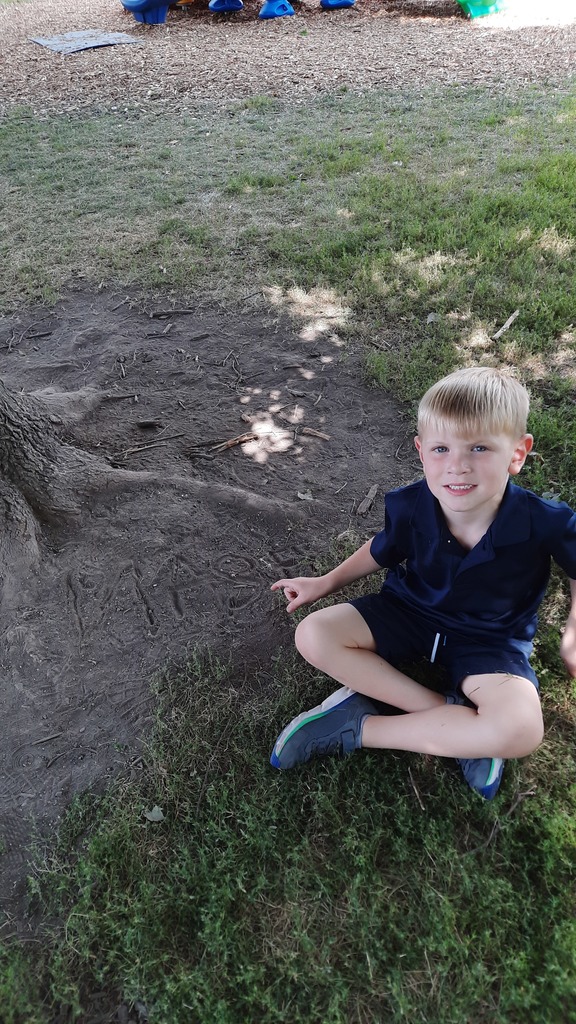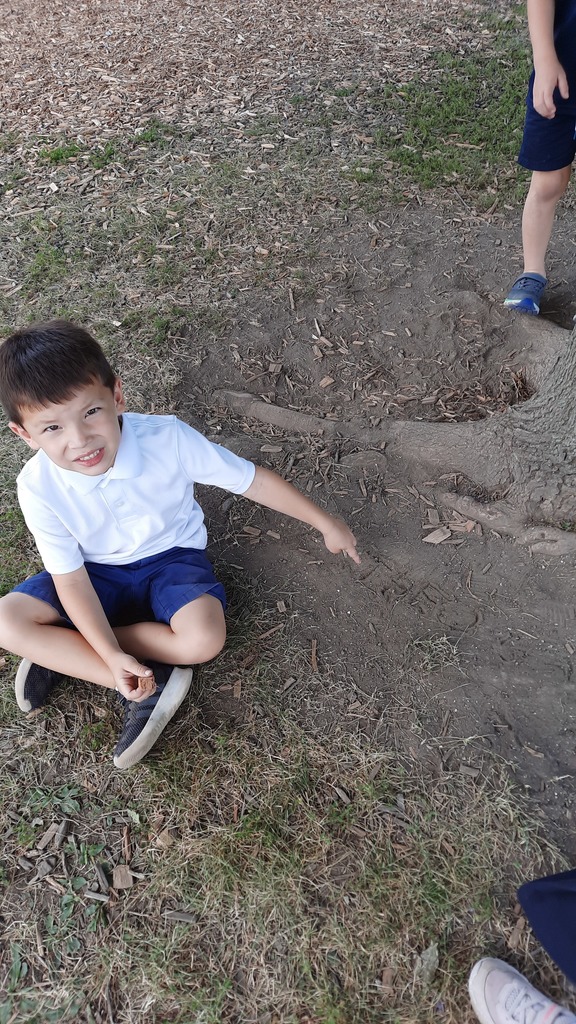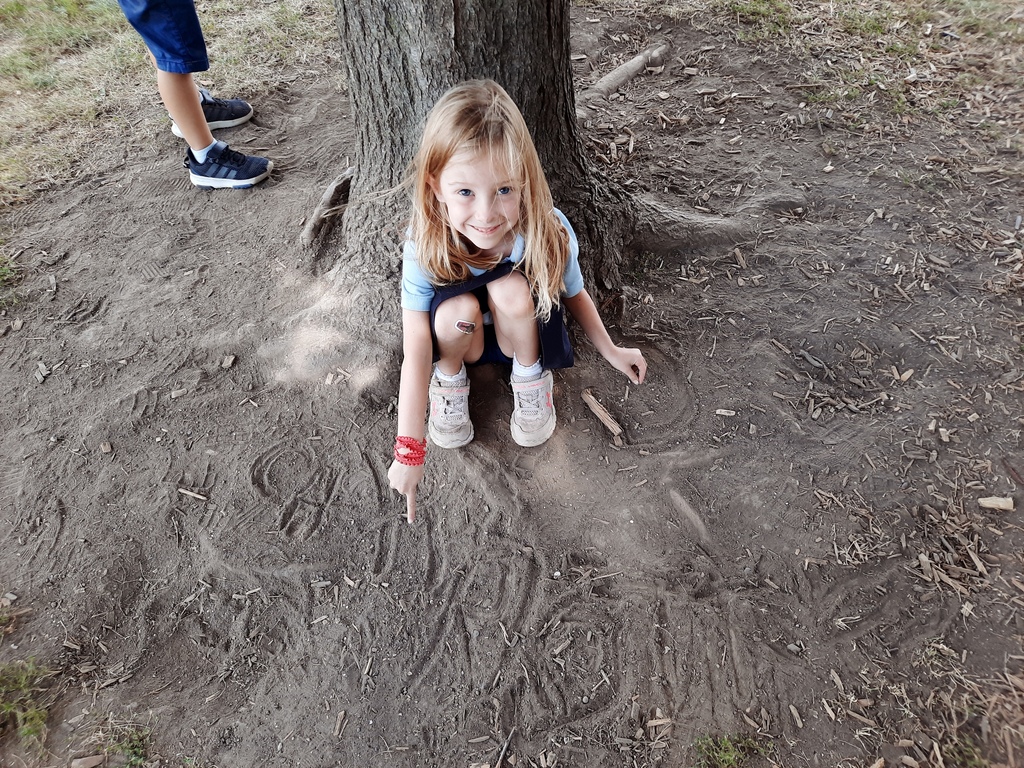 5th grade math students doing a counting collection to reinforce place value concepts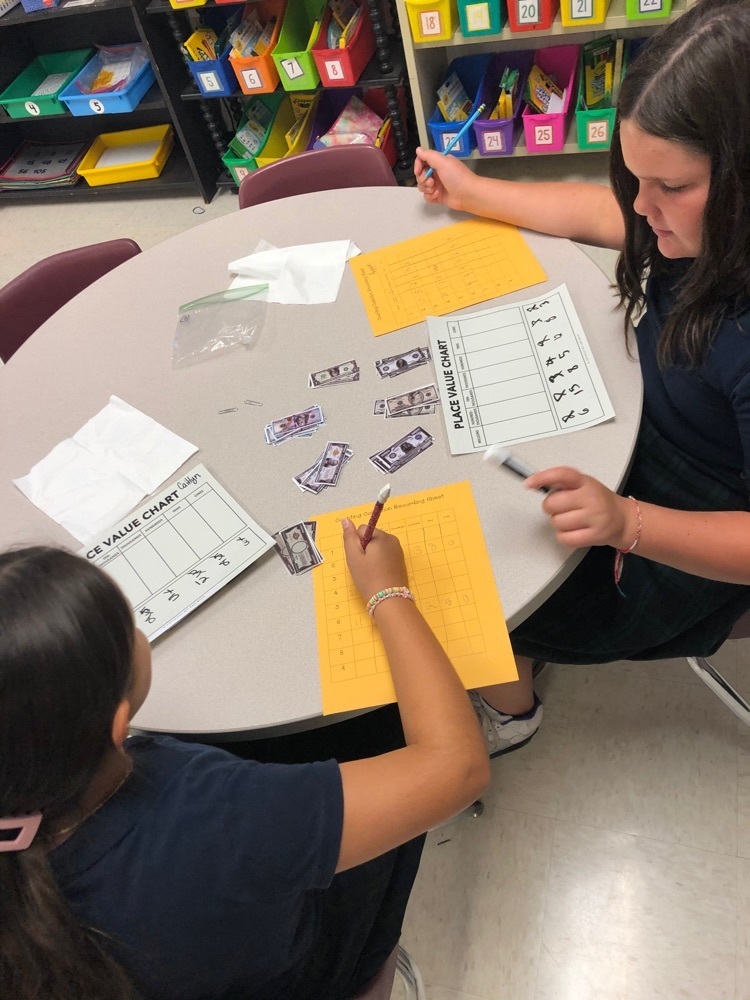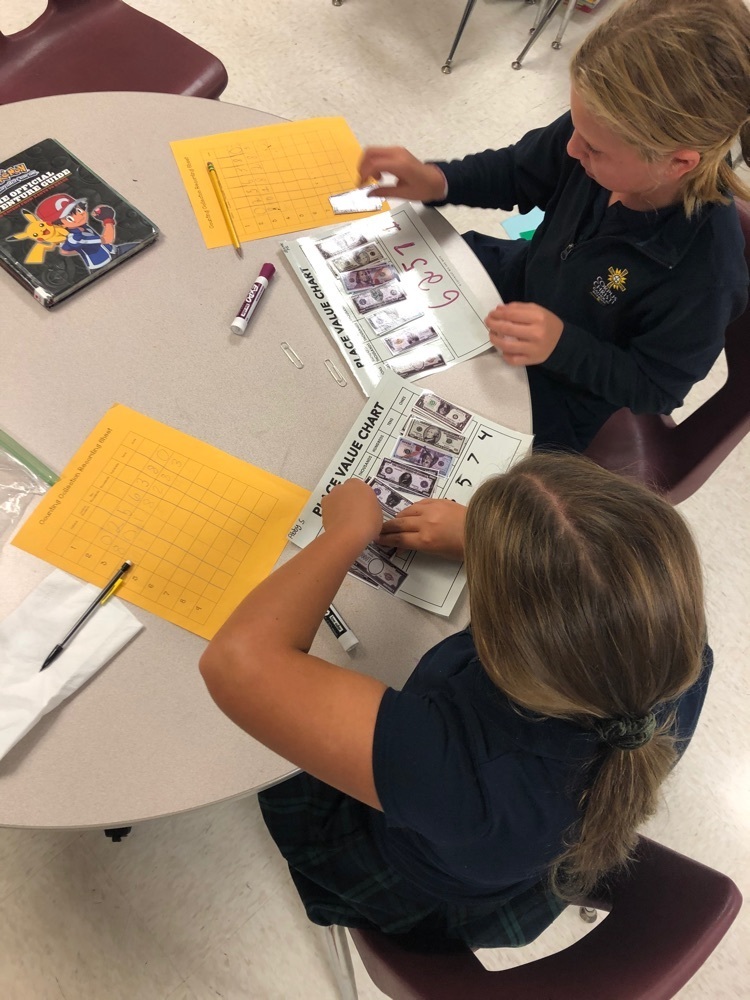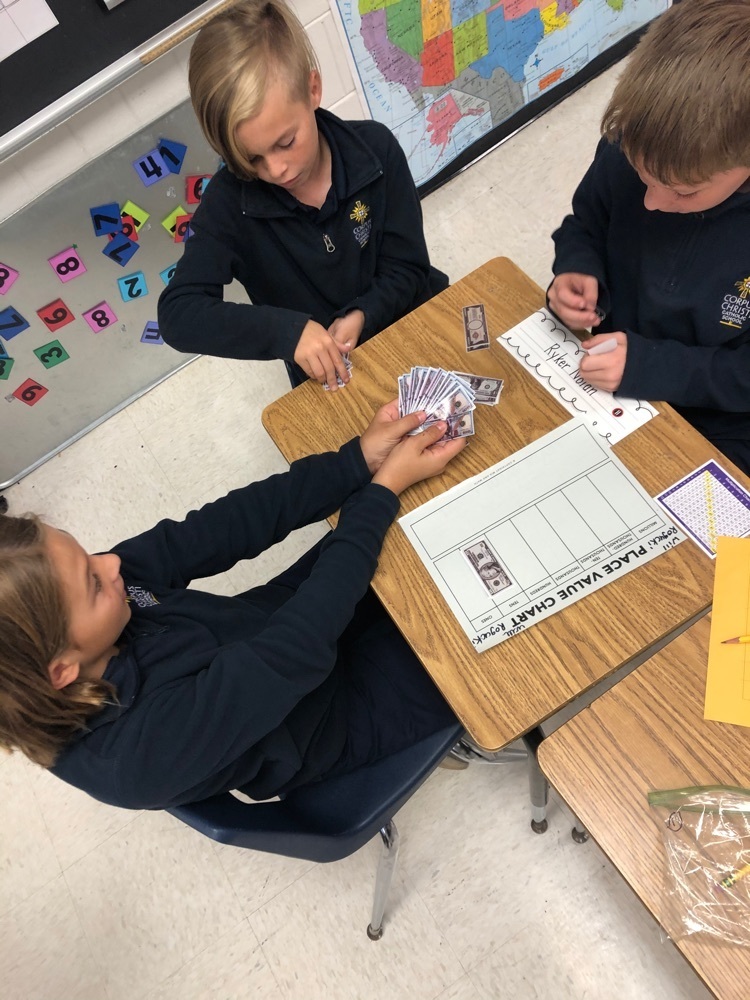 Mrs. K and Mrs. Althoff's classes got together to meet and get to know their Mass Buddies a little bit today. We are looking forward to being role models for each other every week!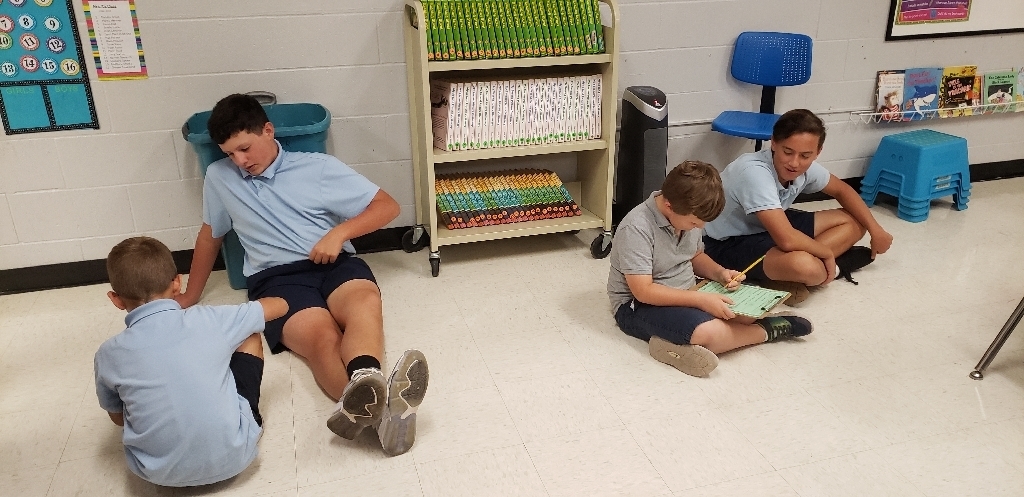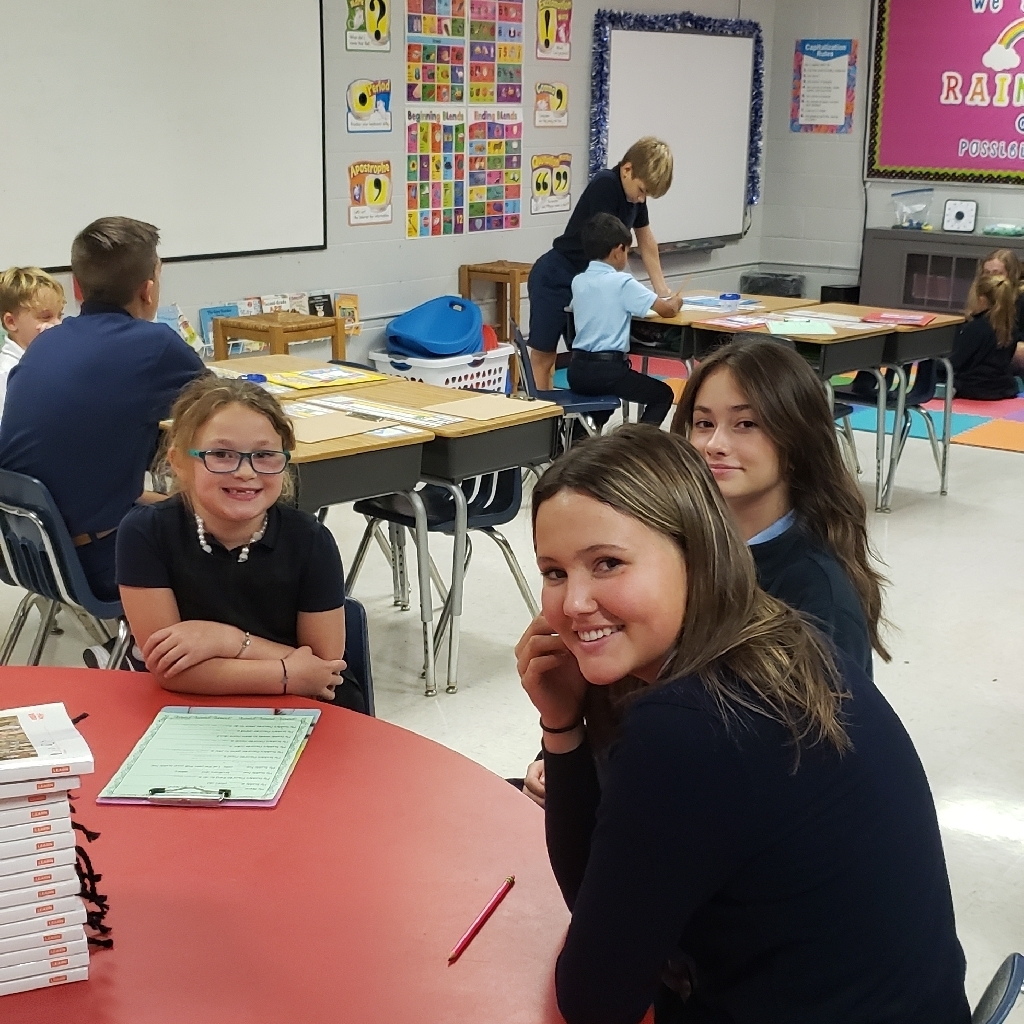 We have been learning about insects. Today, we made an edible insect. We remembered that insects have three body parts and six legs. It was both fun and delicious!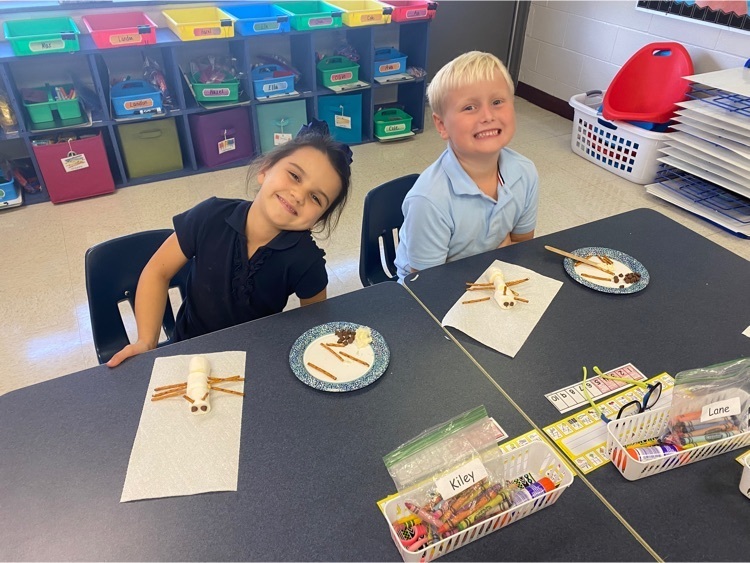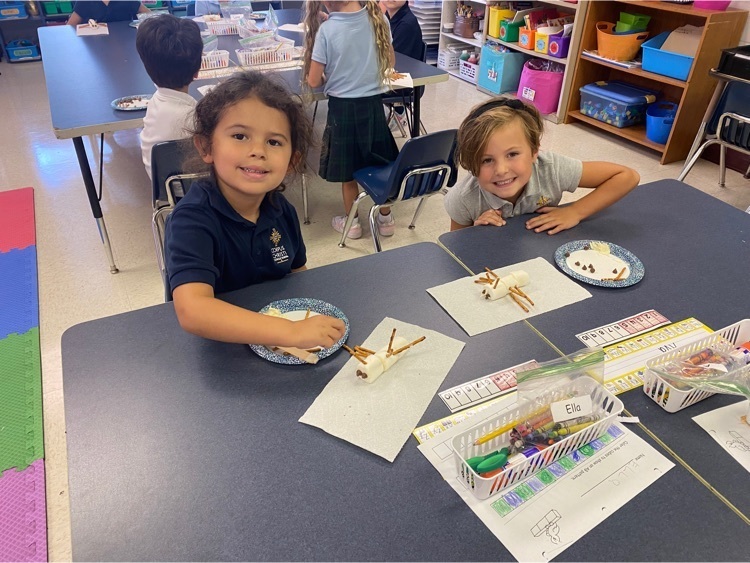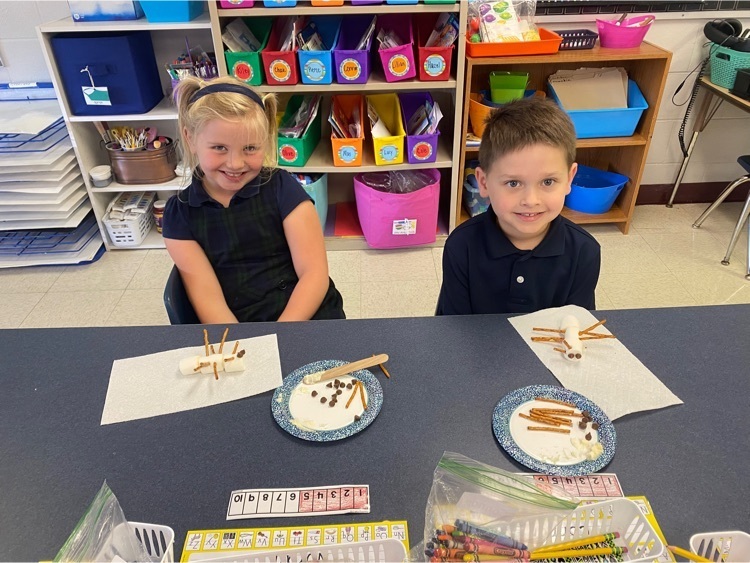 Mrs. Duff's second grade class read "A Little Spot of Feelings: Emotions Detective" in SEL class and created their own spot of emotions!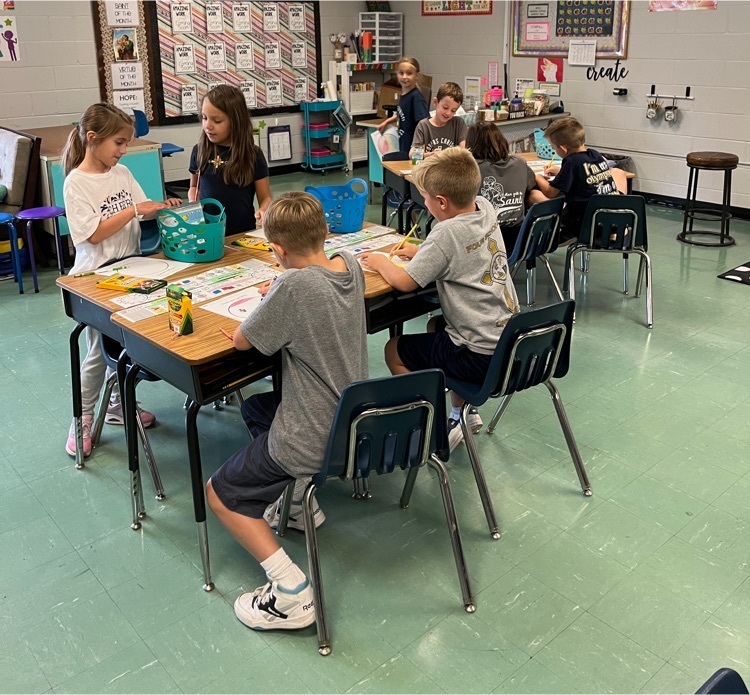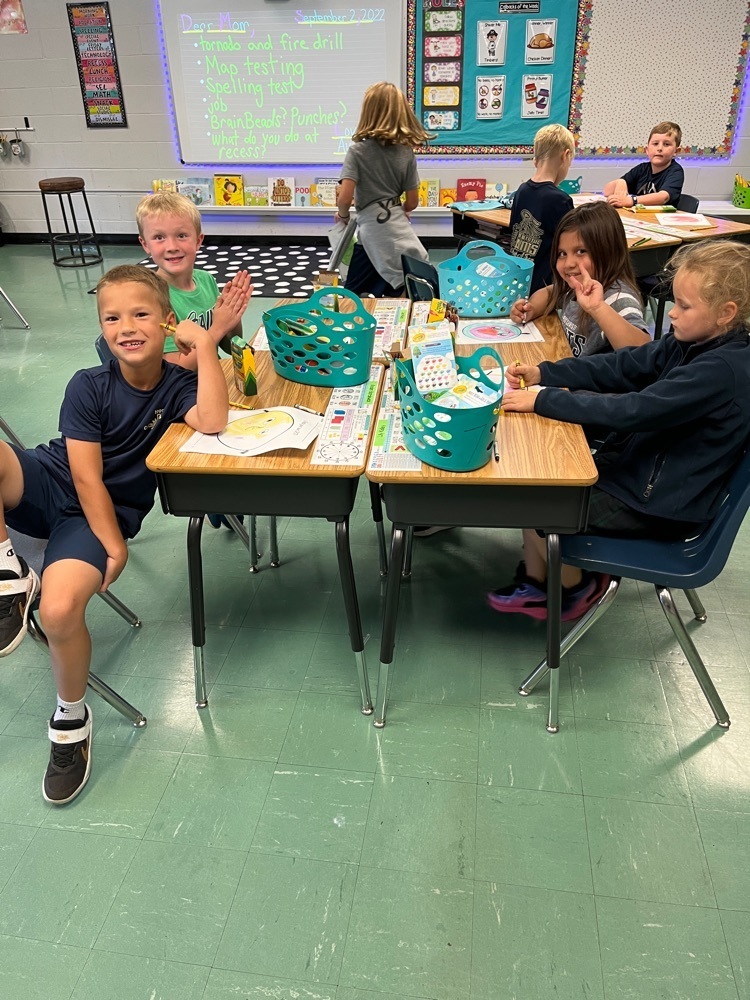 Track A Thon is coming! T-shirts are being prepped & we know many parents often want to have a shirt to match! In effort to help us have enough for all - please take a minute before 9/12 and complete this quick form. T-shirts are Gildan style 64000 soft style t-shirt. Adult Sizes will be $12 (AS - AXL) $15 (AXXL)
https://forms.gle/Y4ZPkVFpBZYs3M5X6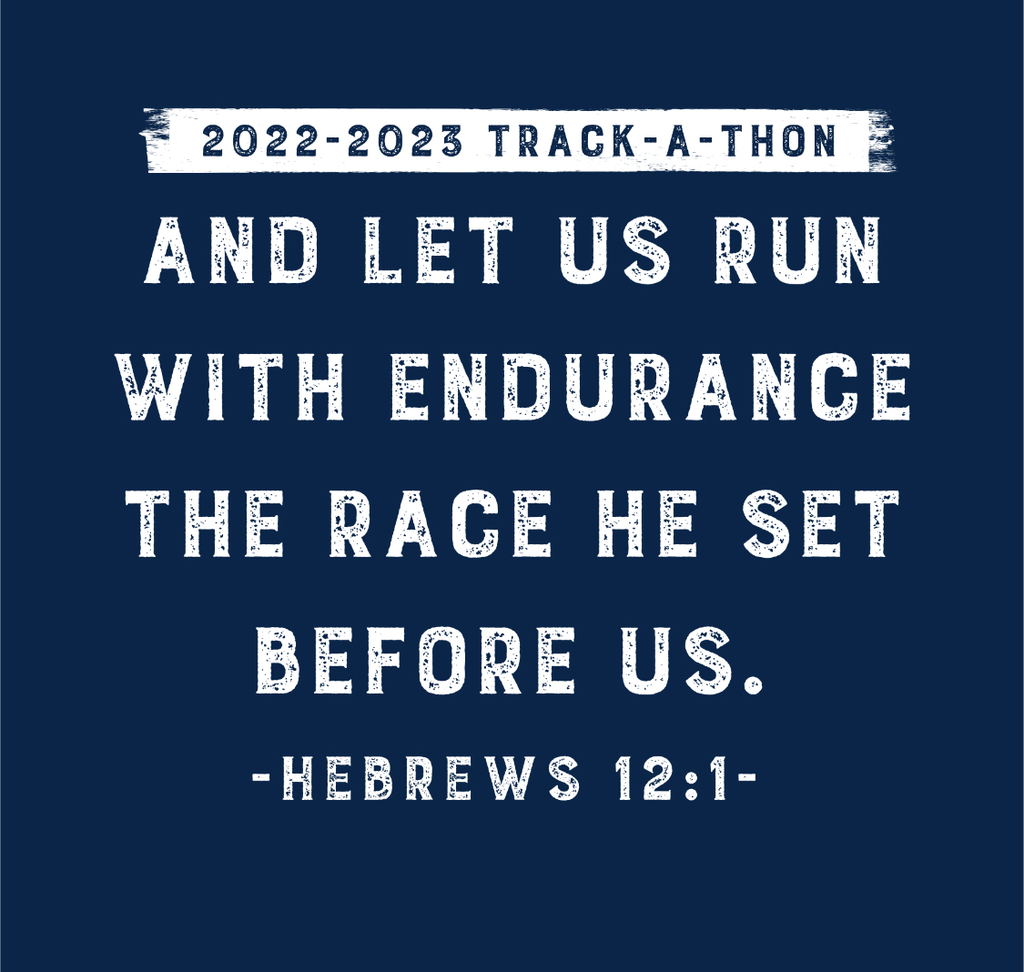 Learning about lines in art for preschool calls for sidewalk chalk.

Mrs. K's class is working on math and number fluency with a game similar to "Headbands". Who says you can't have fun and learn at the same time?!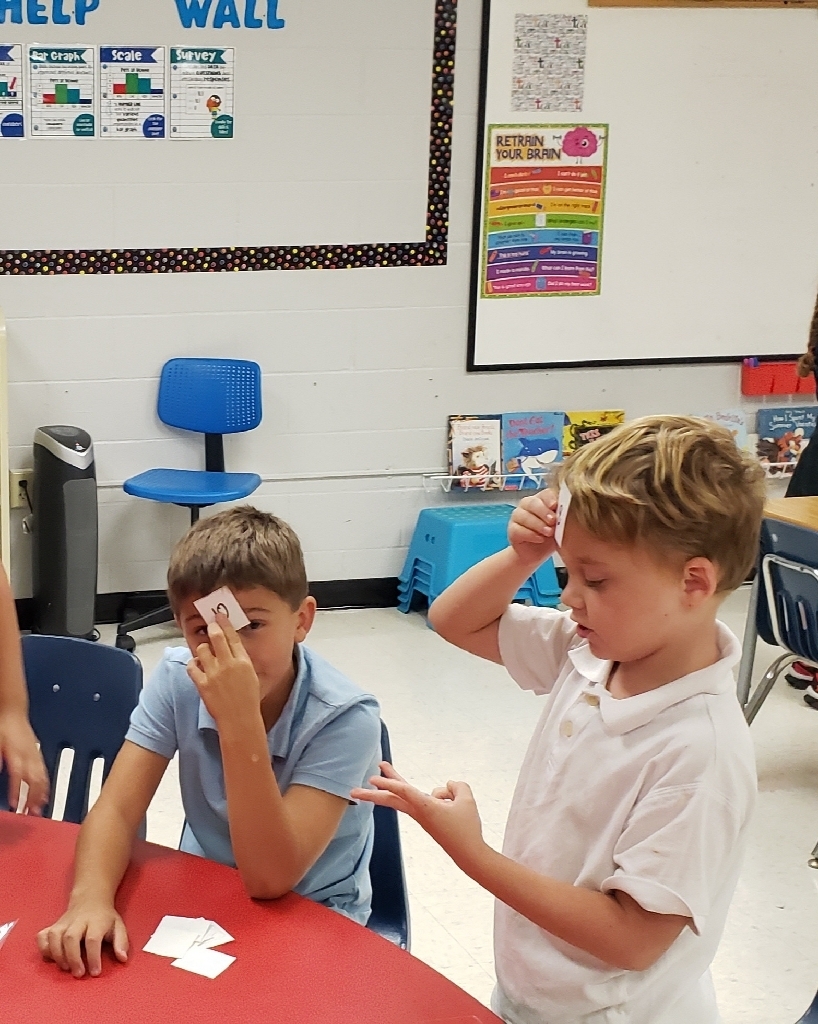 Mrs. Hoeniges' class loves their morning STEM Bins!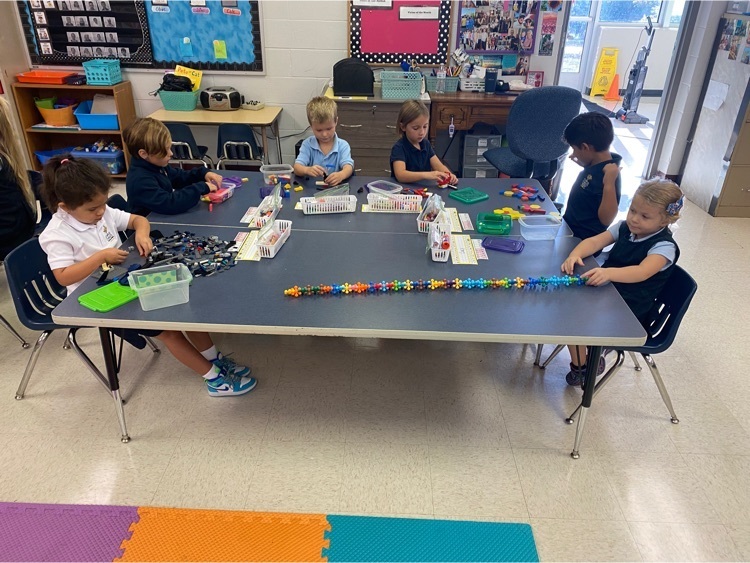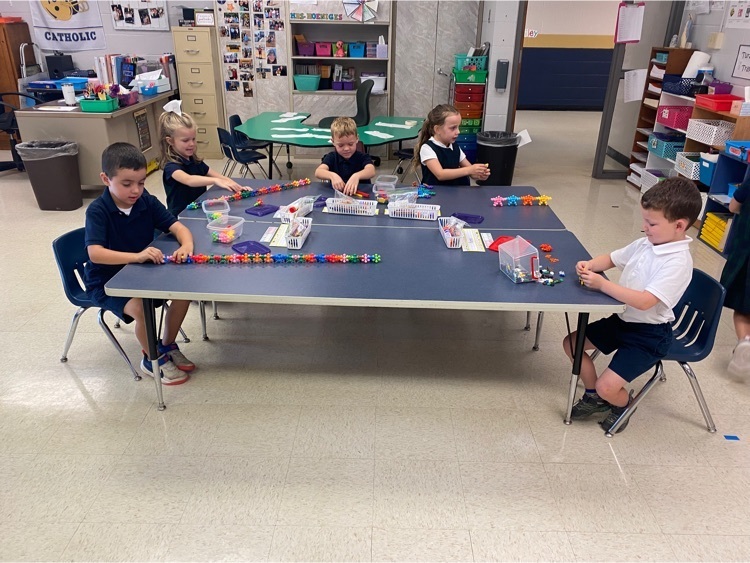 More buddy pics! 6th and 1st grades!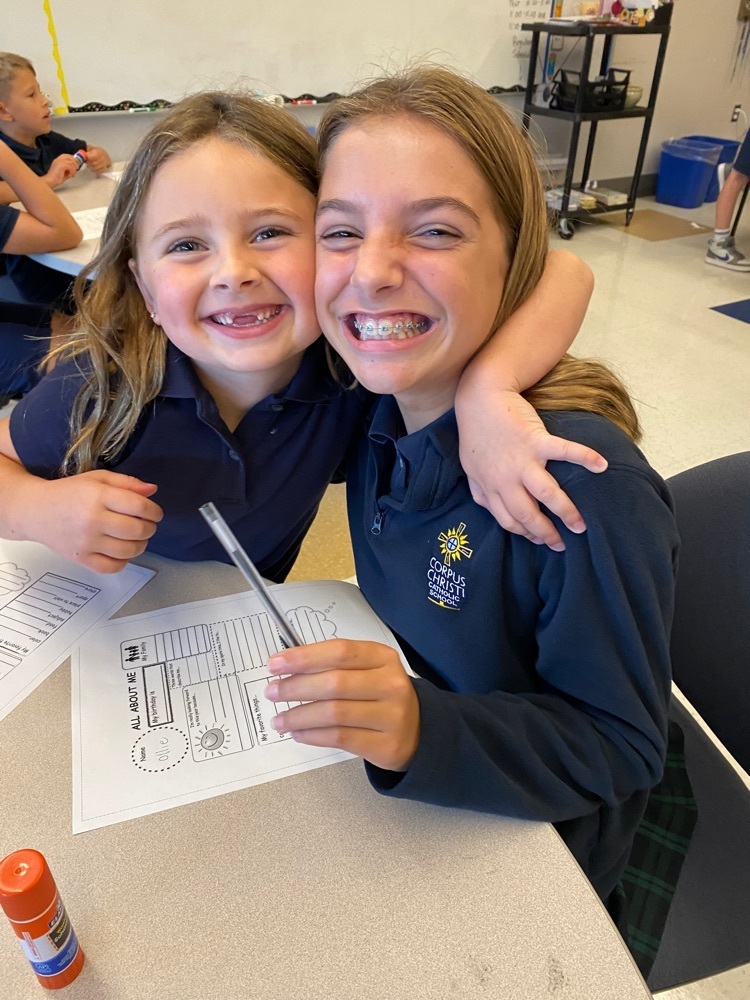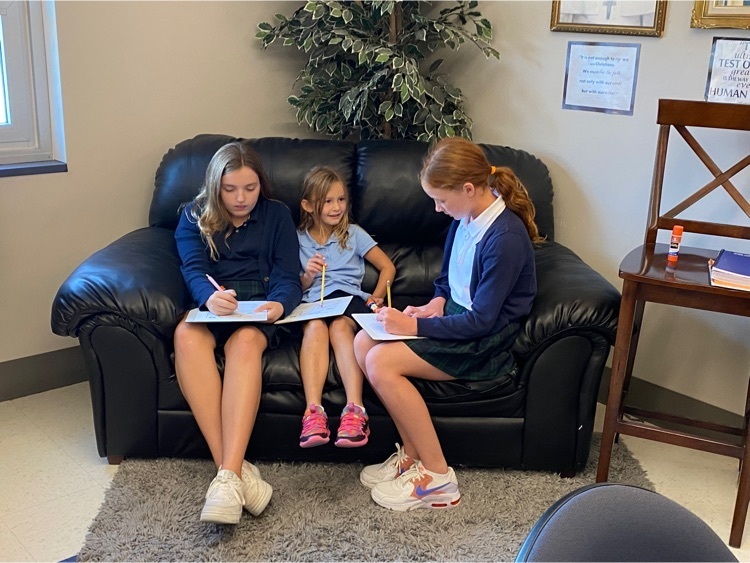 Having fun with buddies! 6th and 1st!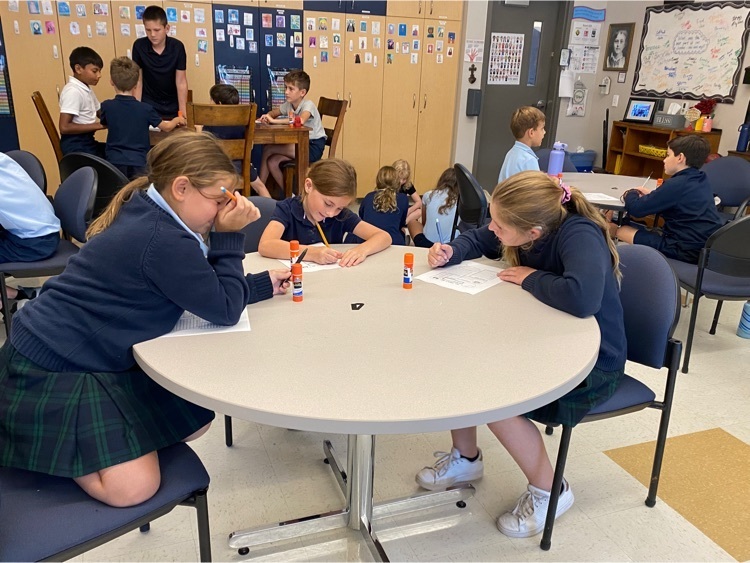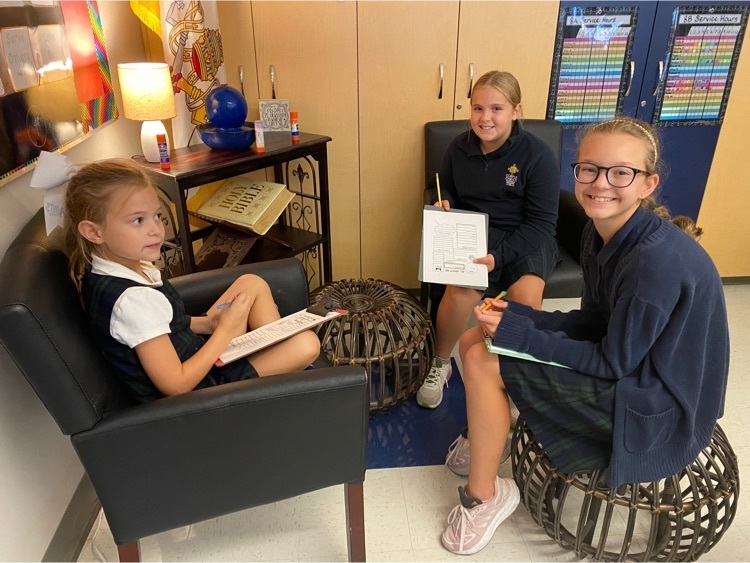 Meeting our buddies for the first time today!!! Mrs. Stratman's 6th graders and Mrs. Zlatic's 1st graders have a lot to share with each other!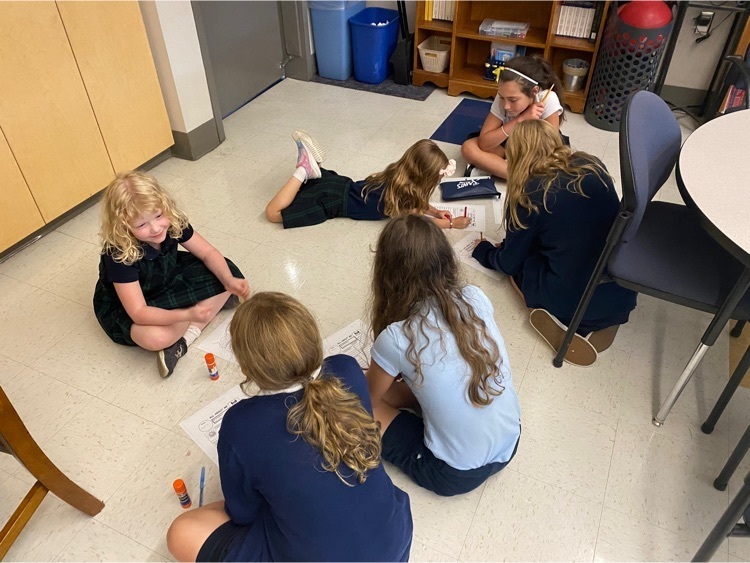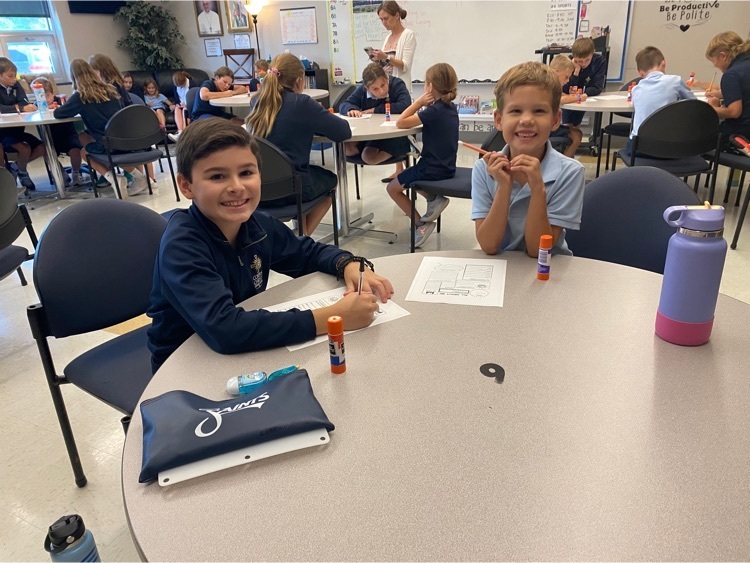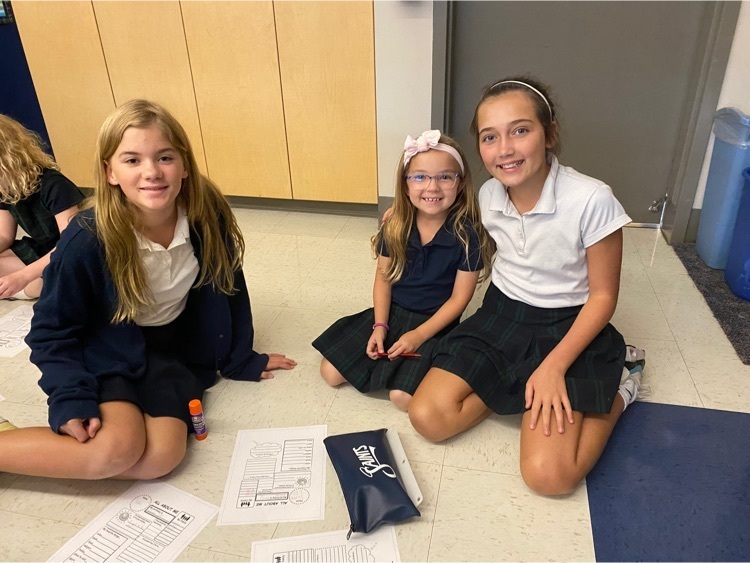 Hey Saints Families! If you didn't get your bag last night, please stop by the school today - there is great information inside!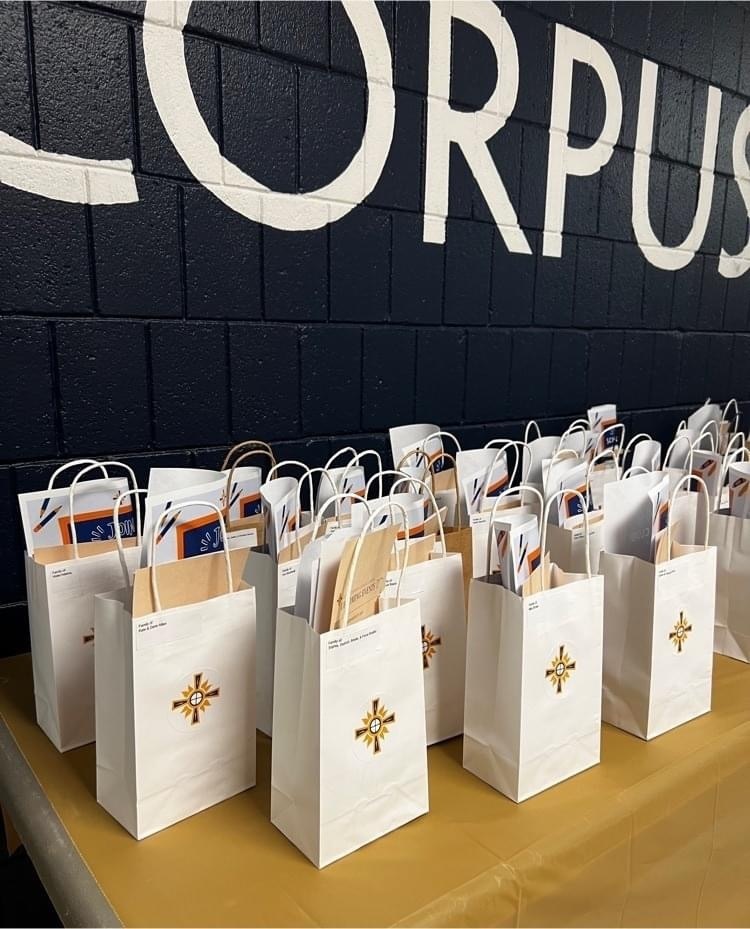 It's Parent Information Night! Thanks for coming out and learning more about what Corpus Christi has to offer! #corpuschristisaints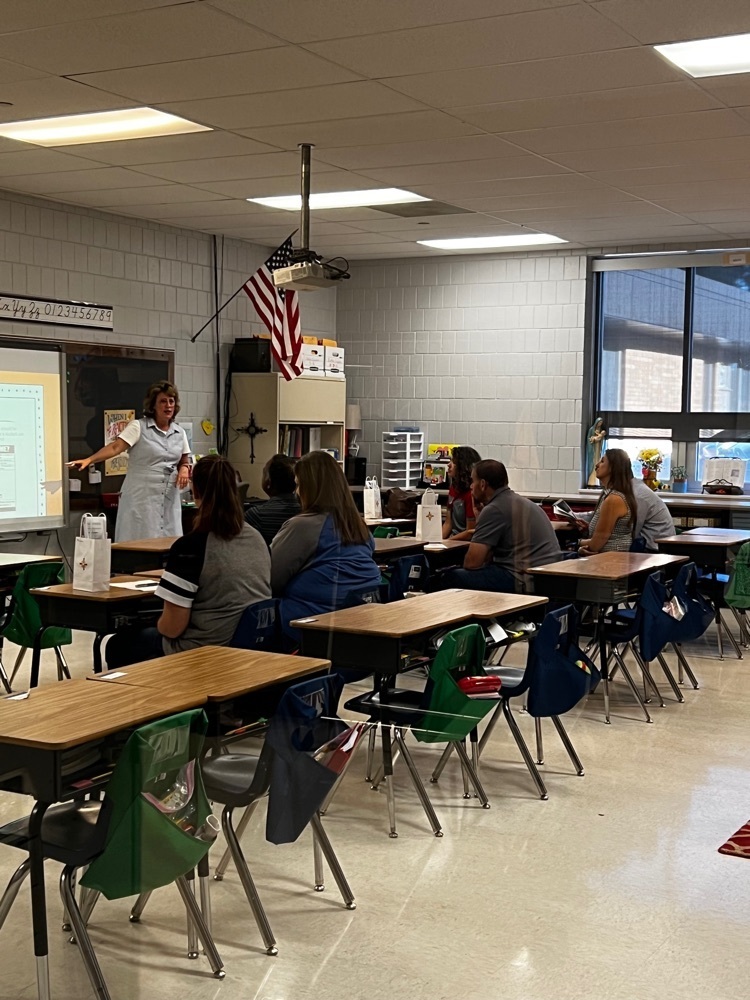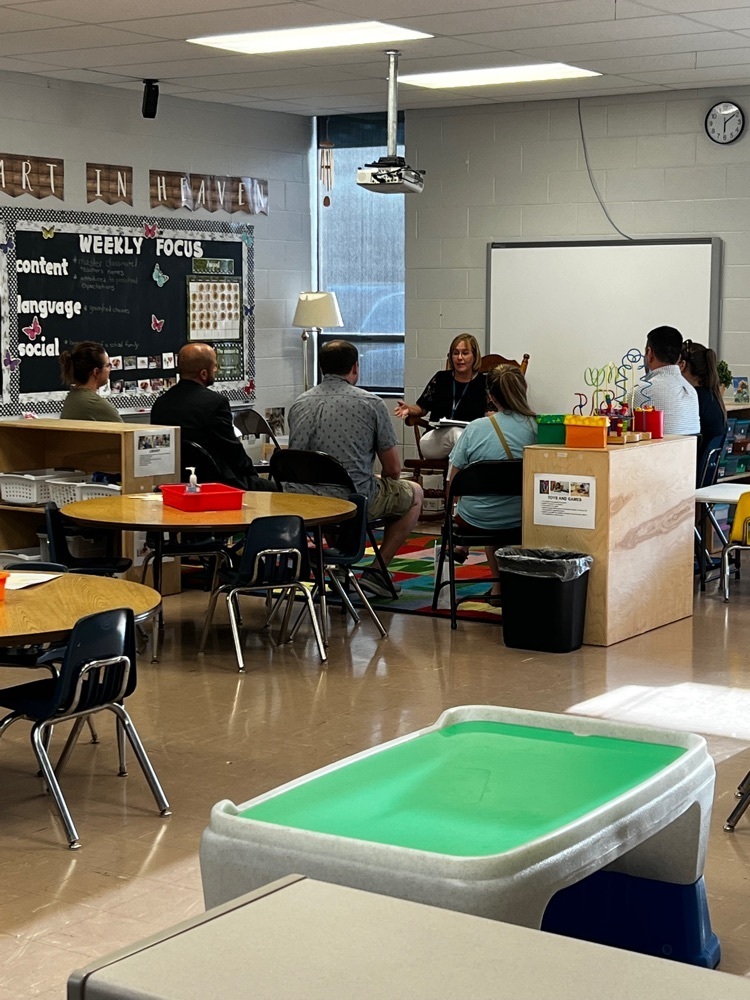 When you and your BFF are twinning! #corpuschristisaints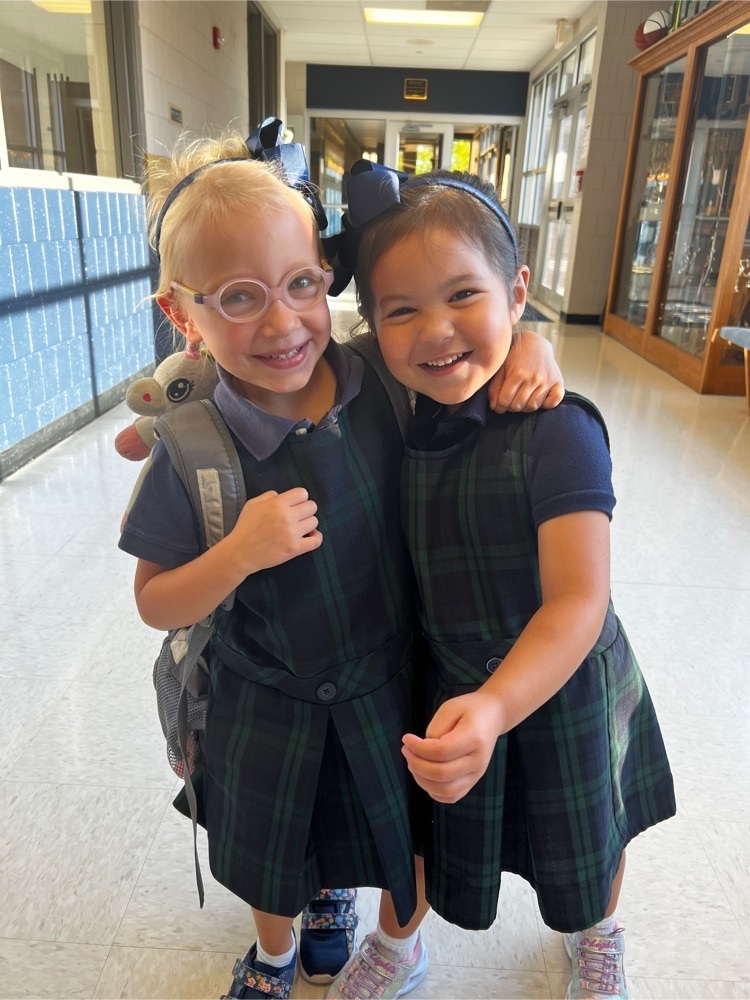 It's always a good day when our students see a sibling around the school!