Congrats to Sophia! An Ag Placemat winner.

Thank you to Mr. Stanko for the great class picture from Track-a-Thon!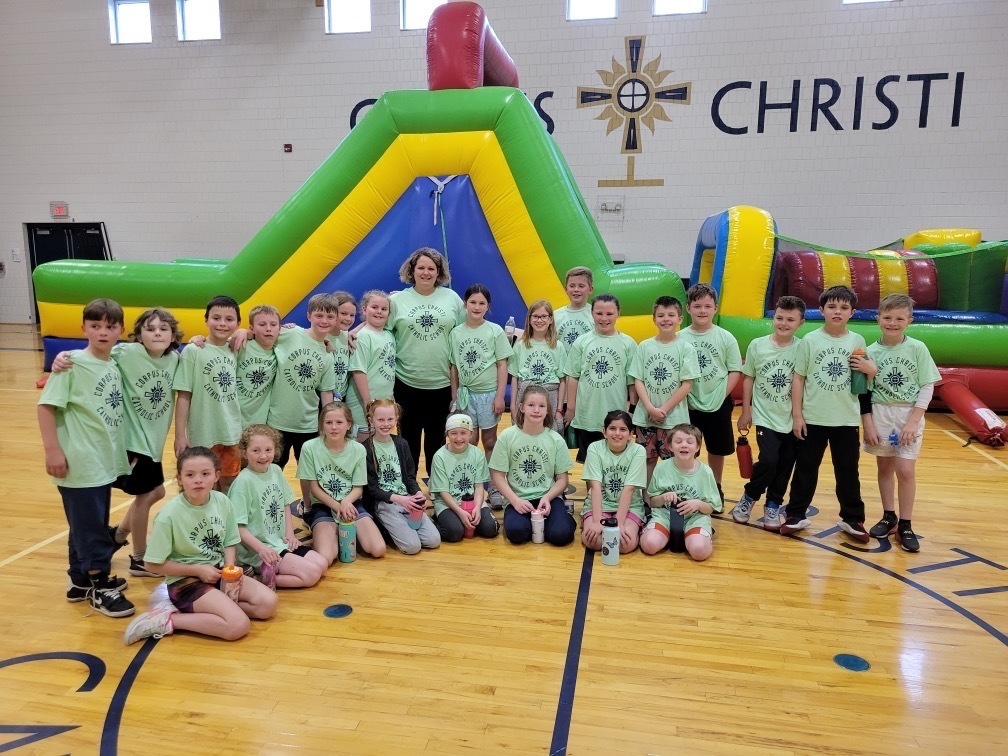 Rti is off and running completing running records on every student in grades k-5! Off to a strong start!

Our first graders are so excited to plant their seedlings into the new STEM garden!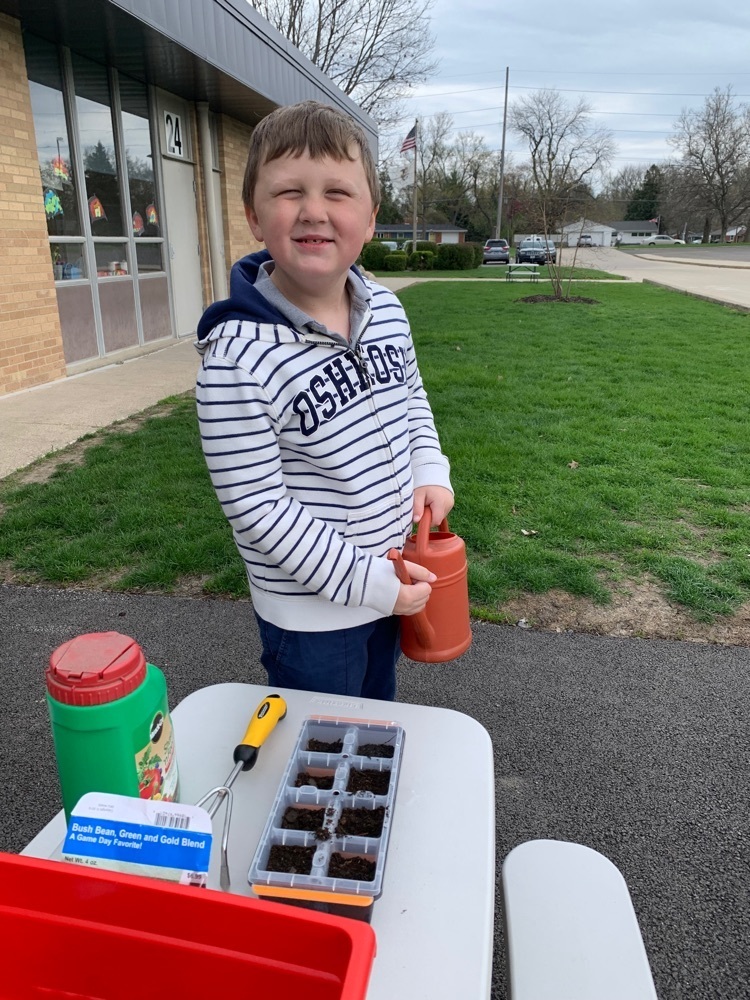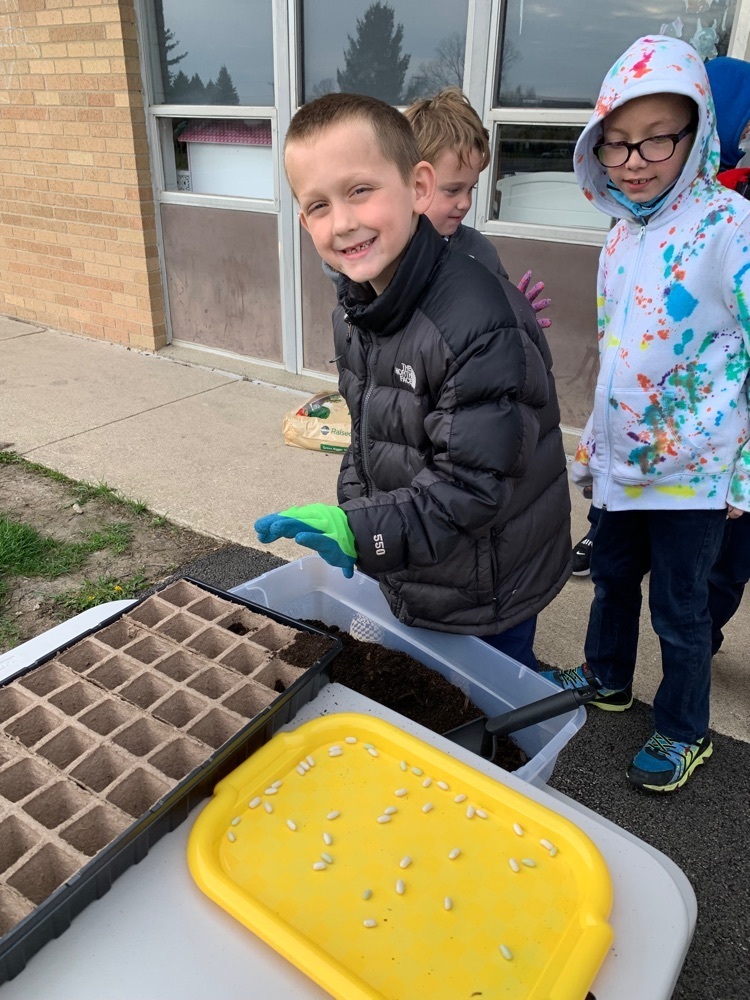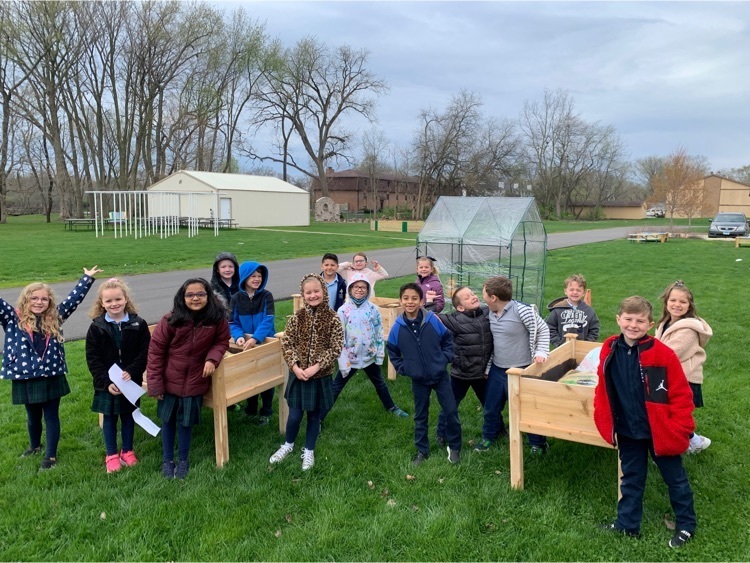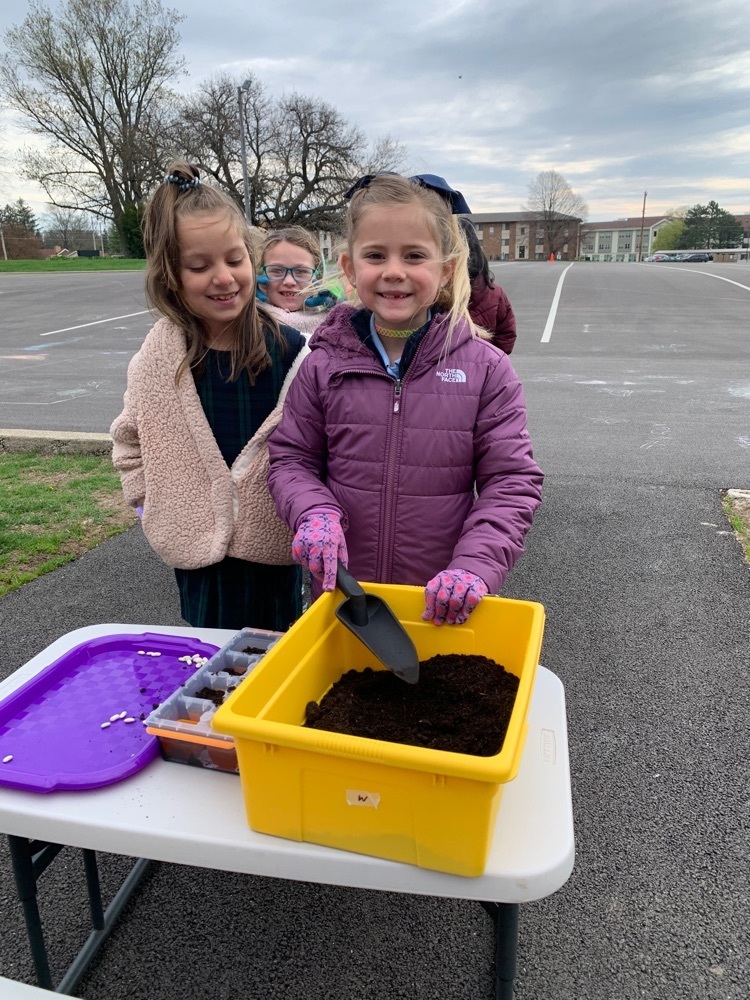 Our Builder's Club students have loved reading with our younger classes these past few weeks!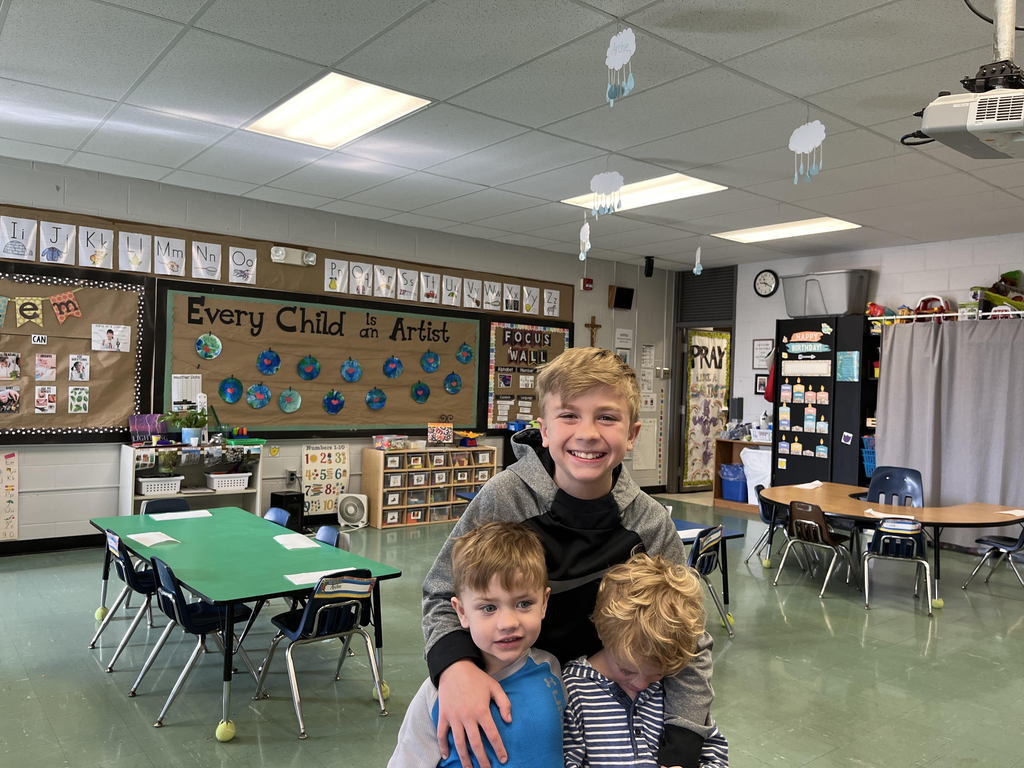 Good Luck to all of our track athletes at the IESA State Track & Field tournament this weekend! May 13th & 14th
Our preschoolers are loving seeing all the baby geese on our property!

Our eighth grade students surprised the first grade with handsewn plushies! The first graders start of the year by drawing their very own monster. Then the eighth grade students were introduced to sewing. They created a pattern, cut the fabric, and worked hard to turn those drawing into plushies!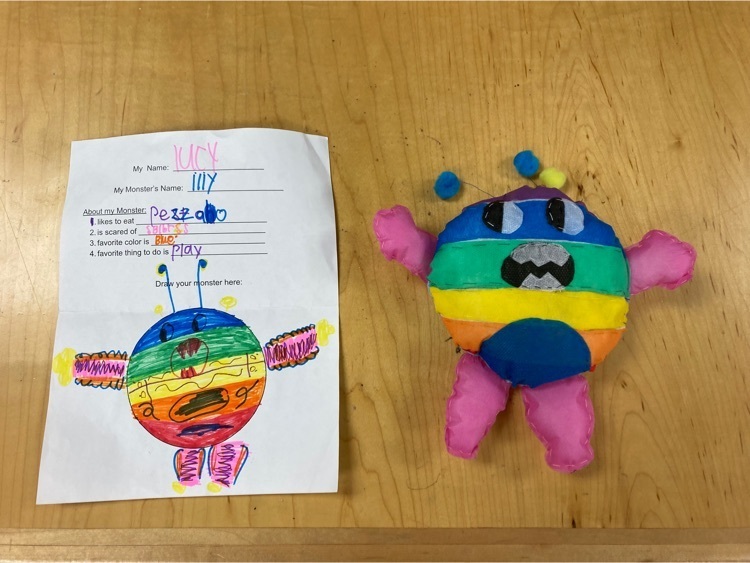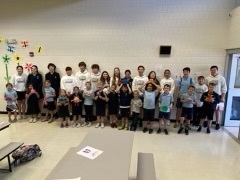 Celebrating our moms this morning in Kindergarten!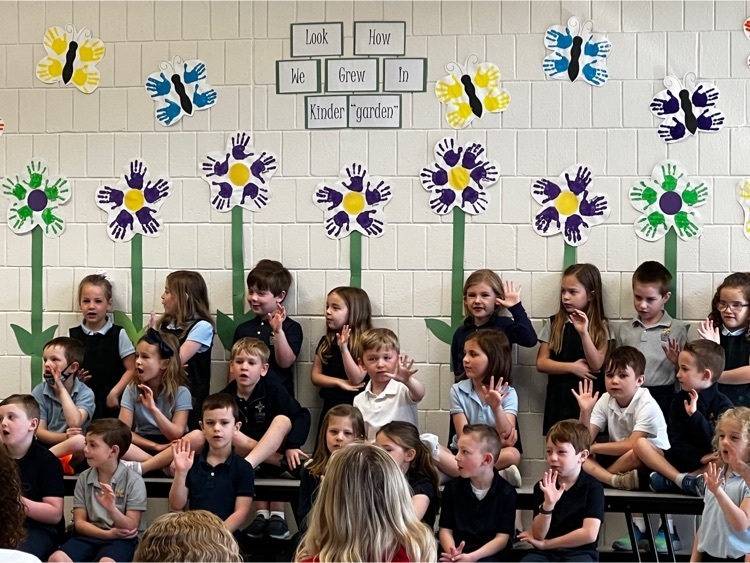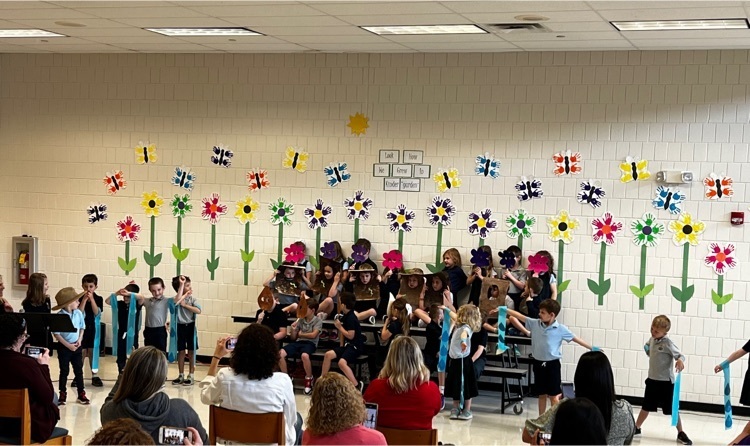 Please join us this Thursday, May 12th, for our Meet and Eat at Moe's!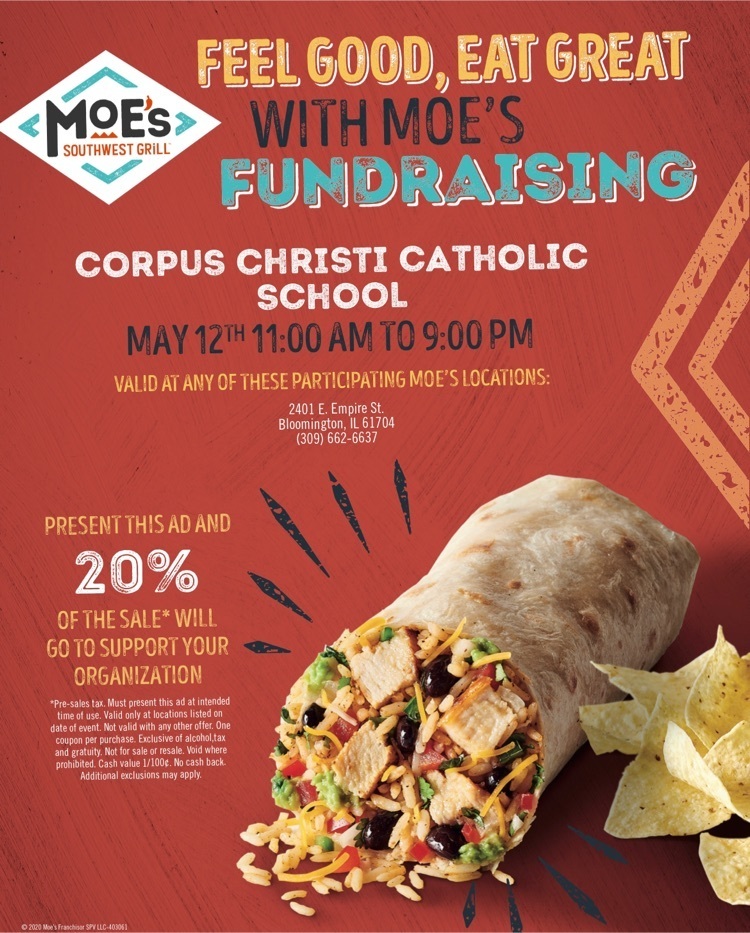 Track-A-Thon 2022! While the rain may have kept us inside, we are still having a blast! Obstacle course, bounce houses, CCHS ambassadors, and more! Thanks to everyone who volunteered to help.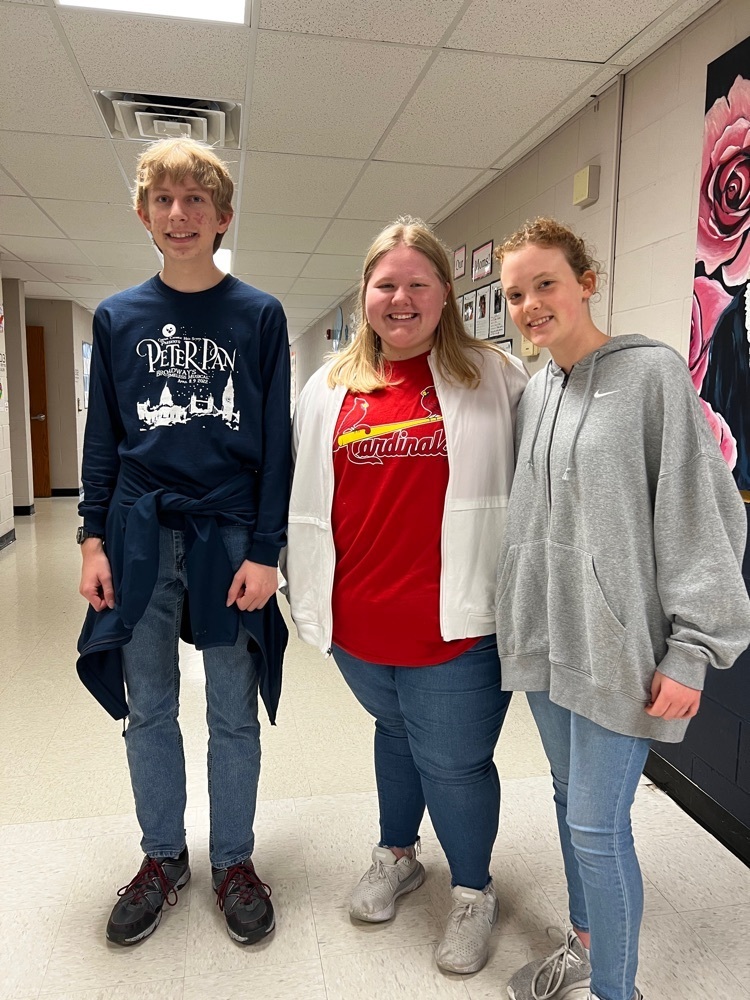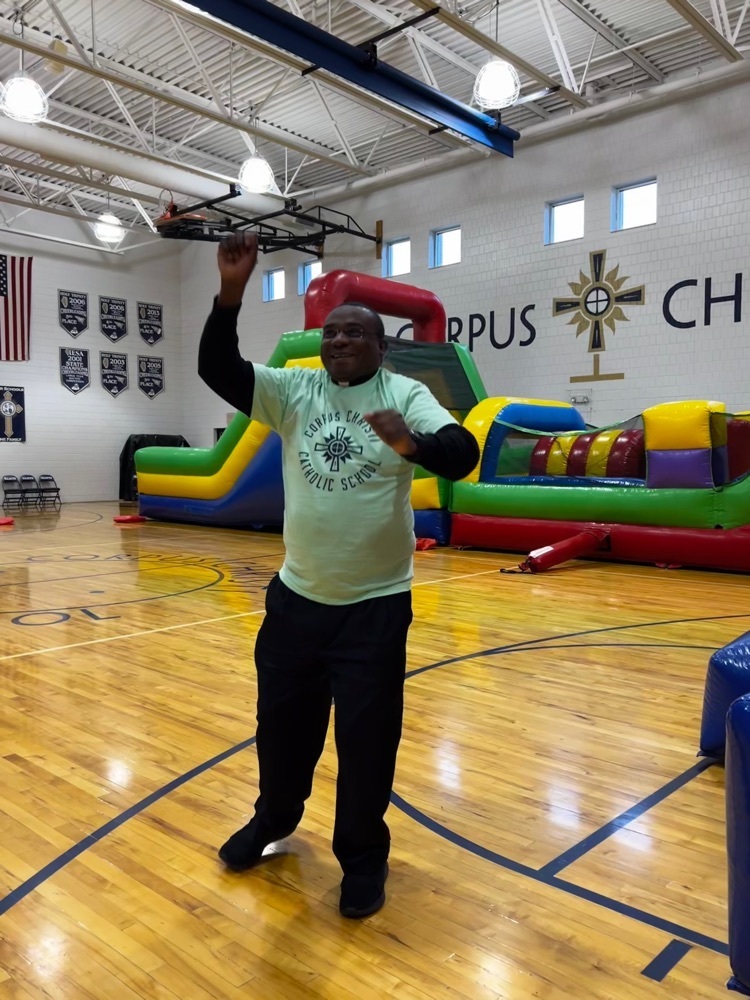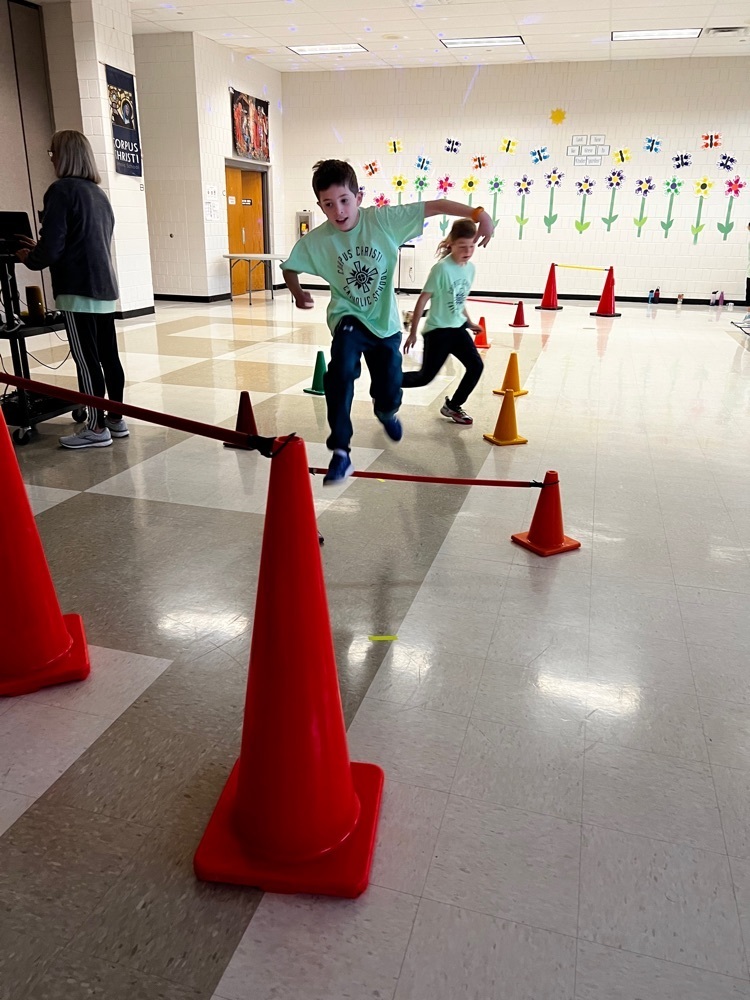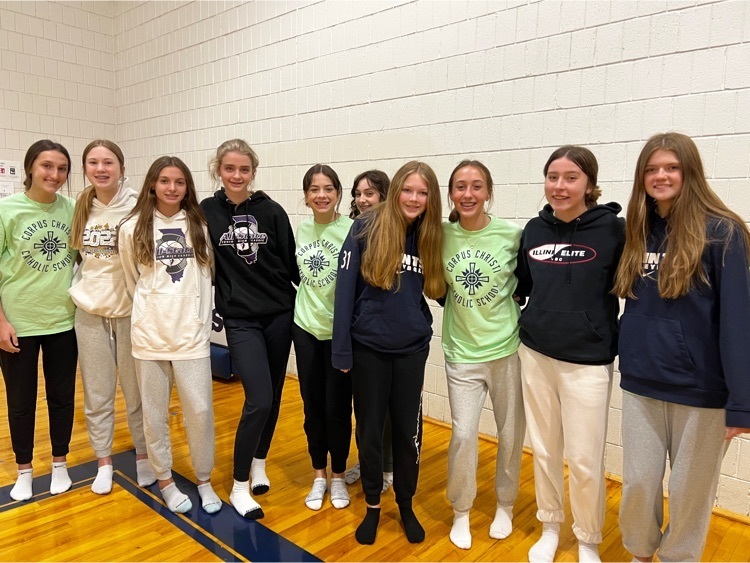 God Bless our 8th grade students from St. Patrick Church of Merna and St. Mary in Downs on their Confirmation tonight with Bishop Lou!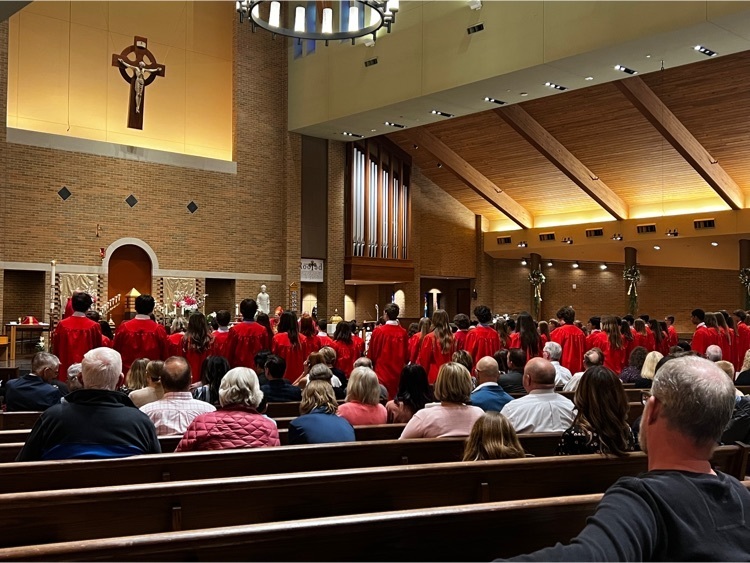 Corpus Christi is pleased to announce we are hiring for the 2022-2023 school year! If interested in a position, please contact Adrienne Wilson for more information at
awilson@corpuschristisaints.org
*PreK-8th grade Music Teacher *Kindergarten aide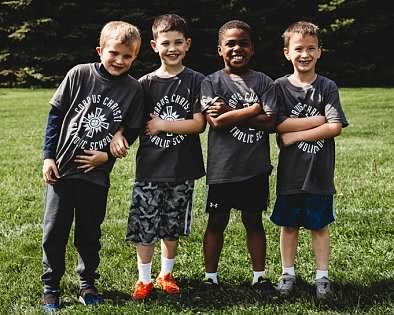 God bless our 2nd graders from Holy Trinity and Historic St Pats who made celebrated their First Holy Communion today!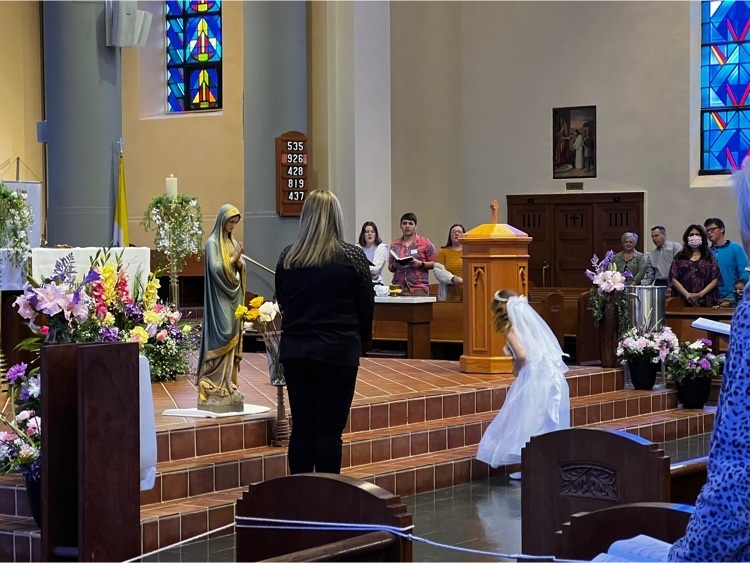 Some of our awesome Builders Club members reading to our Saints!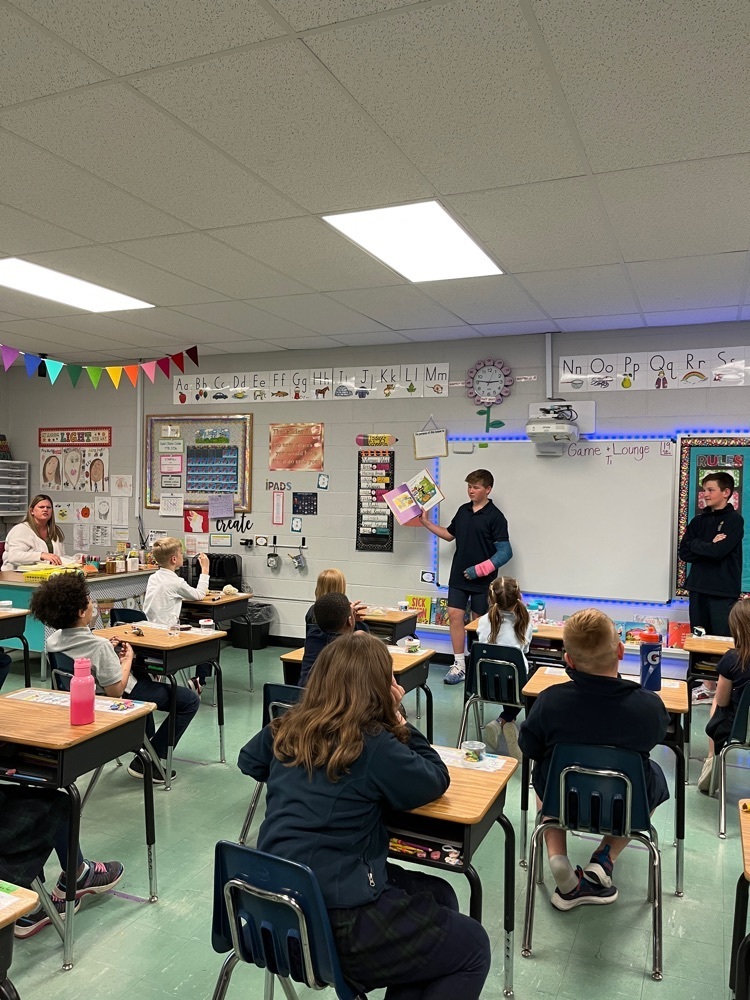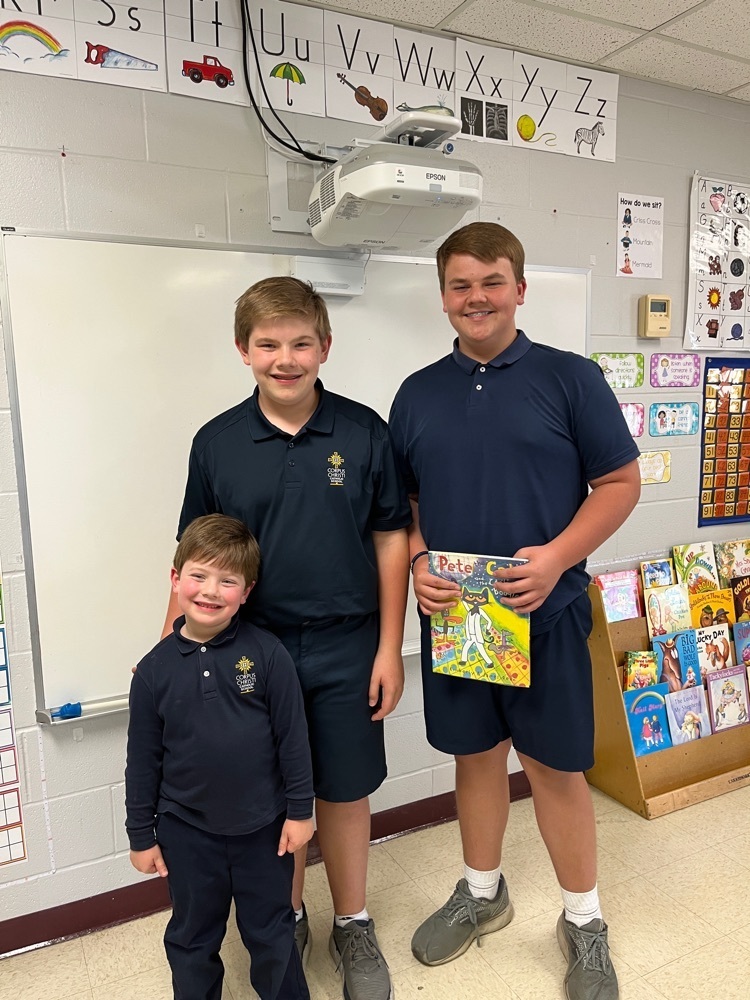 Thank you Mrs. Nevius for a fantastic dance program! We appreciate all the love and effort you have poured into our program!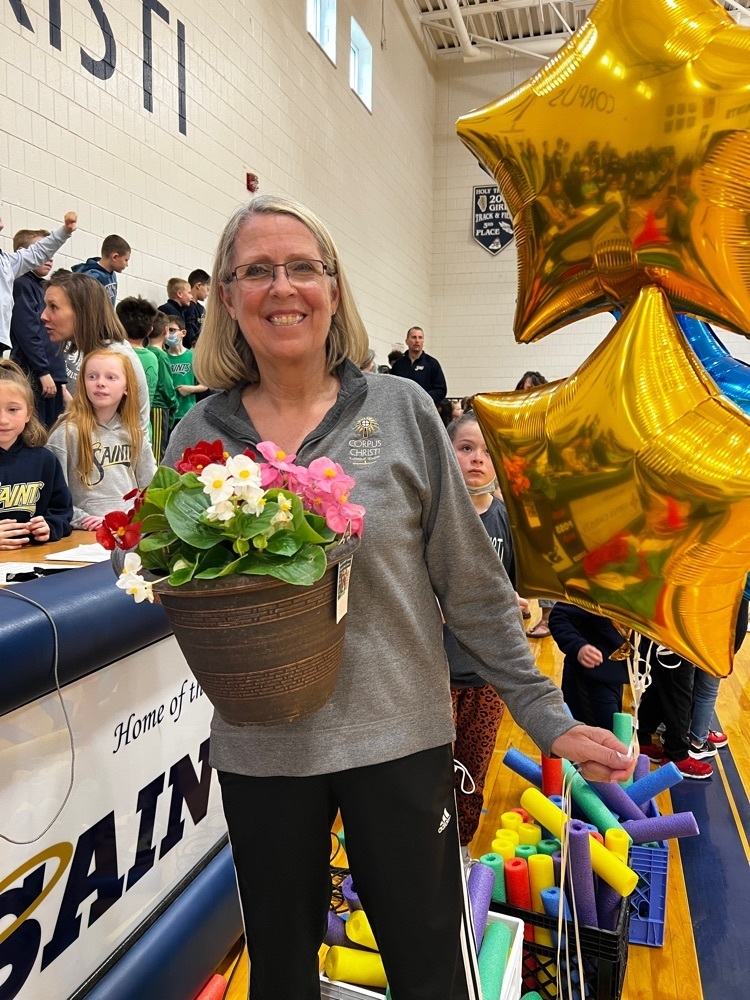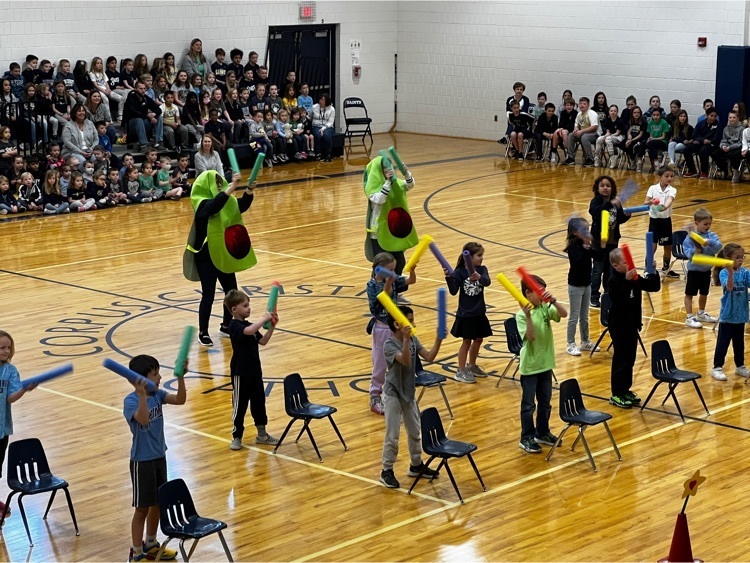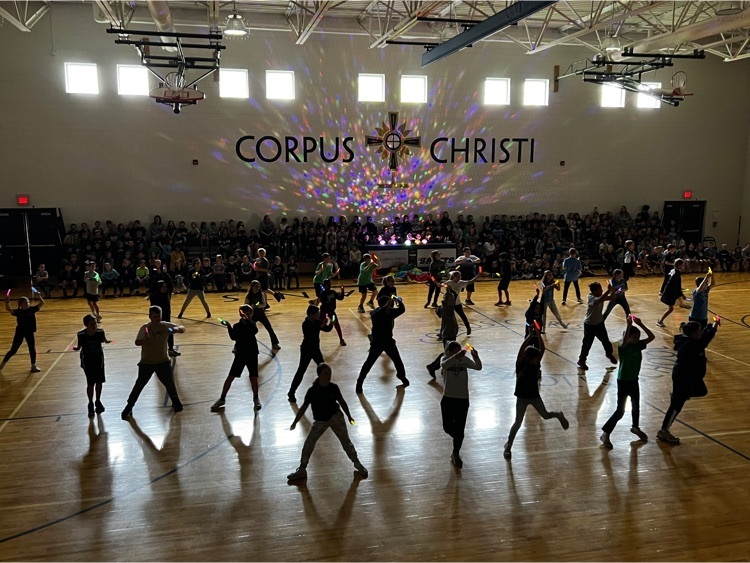 First Grade State Presentations! These kiddos did a wonderful job speaking and presenting! And shoutout to Mrs. Zlatic and Mrs. Kuntz for all their work and preparation!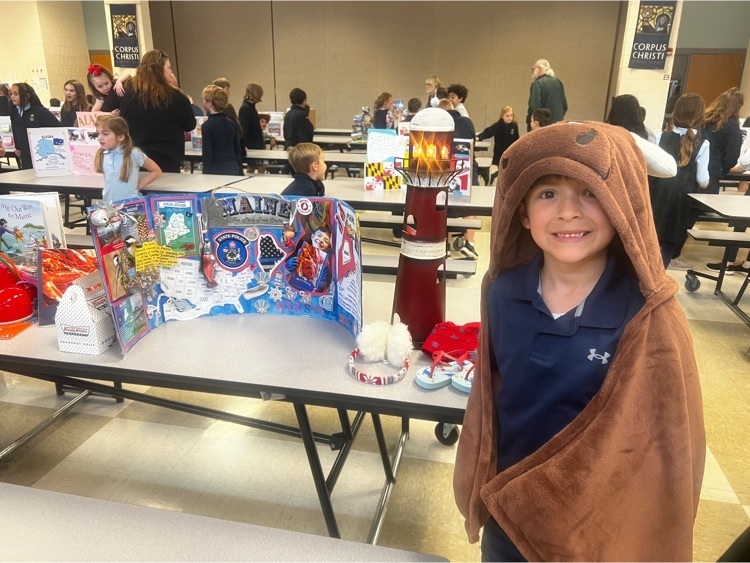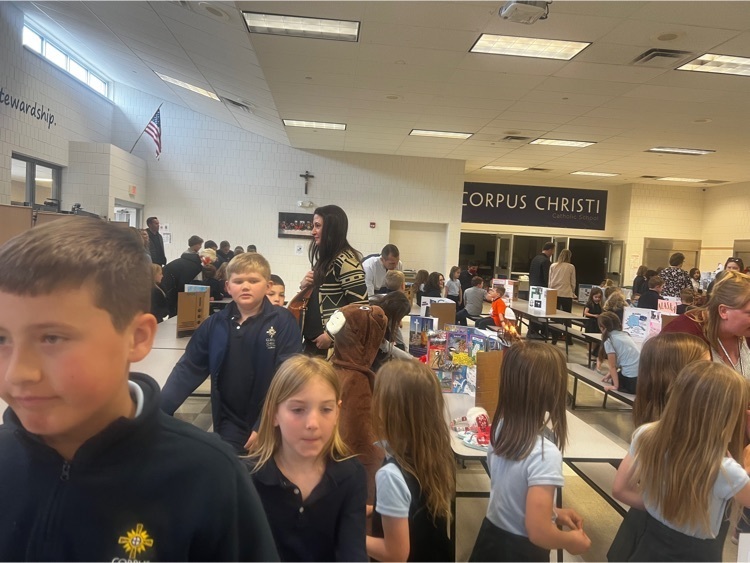 A beautiful night to celebrate Confirmation with Bishop Lou for our Holy Trinity/Historic St Patrick students!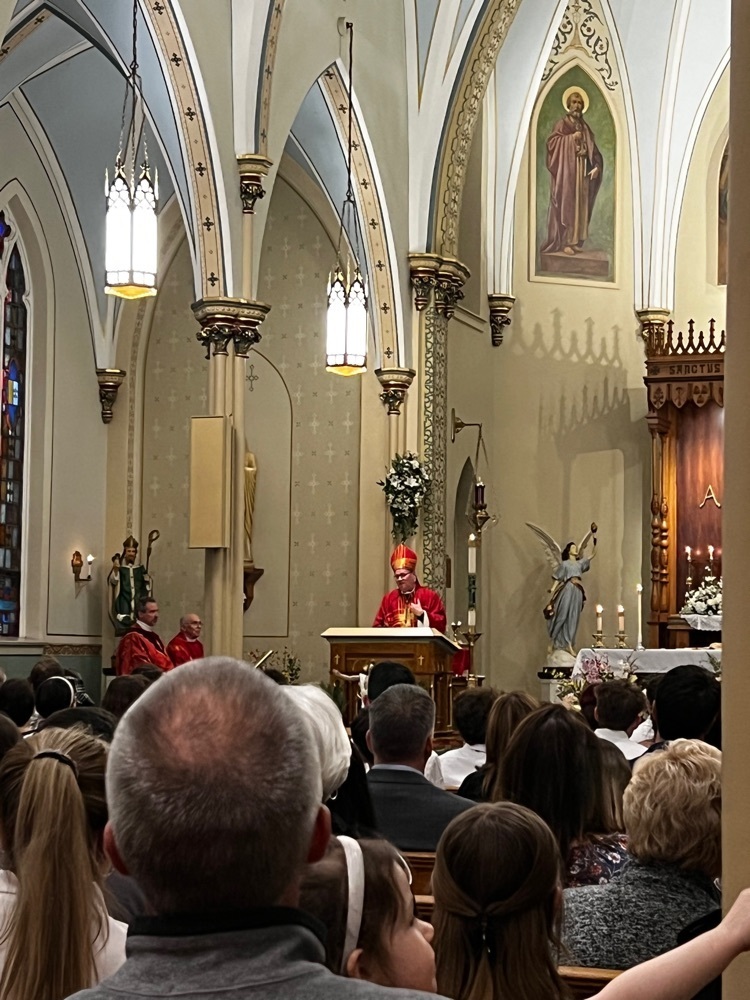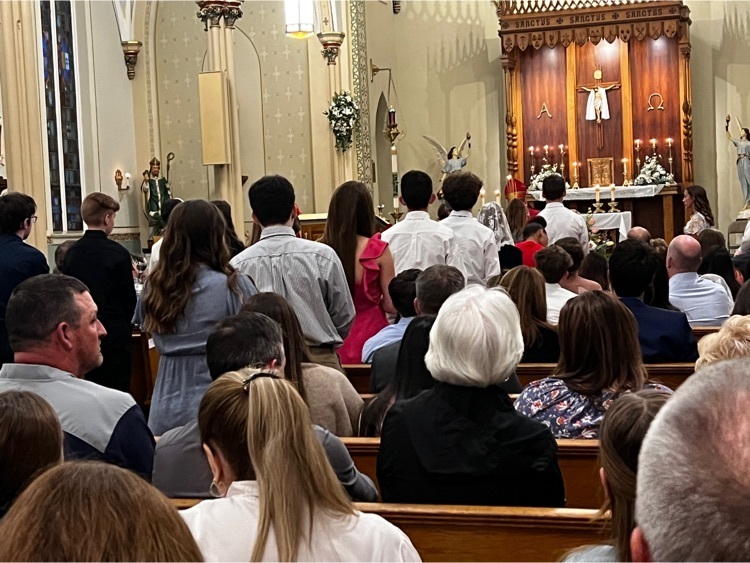 Congratulations to our Scholastic Bowl Saints who finished their season last night! We are proud of all your hard work!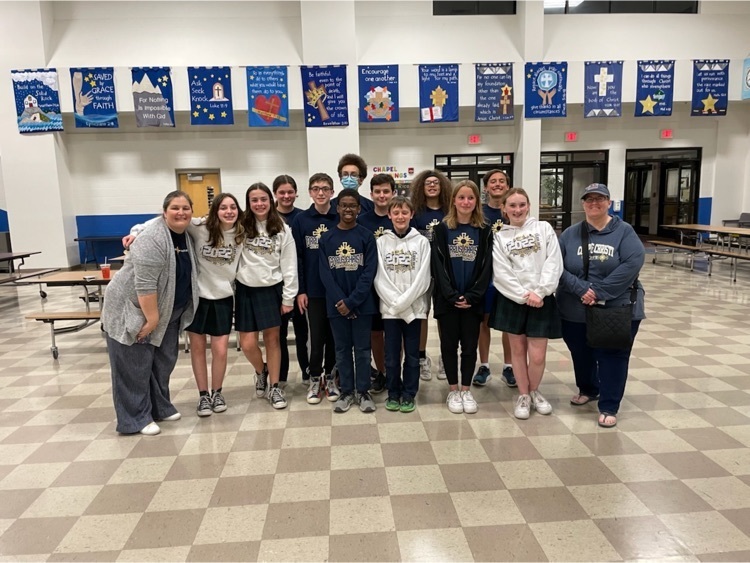 Thank you to a few of our Builder's Club members for being our "stand-in" janitors for the day! Way to live our mission of growing in faith, knowledge, and stewardship!